ID Pool Cue with 2 Matching Shafts
---
8/17/2019 4:10:58 PM
ID Pool Cue with 2 Matching Shafts
Need some help identifying this pool cue. It has two matching shafts.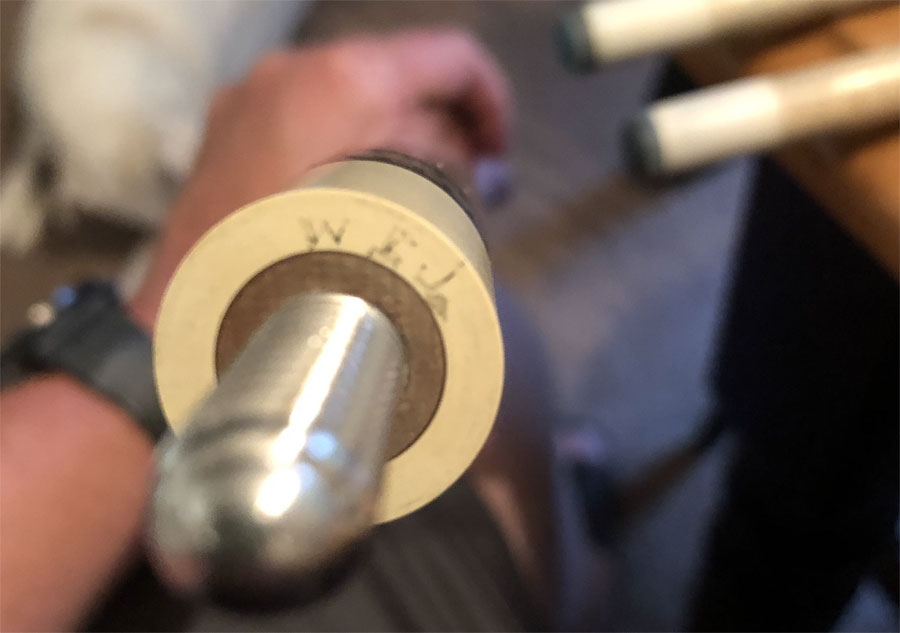 user1566083457
ID Pool Cue with 2 Matching Shafts
Replies & Comments
---
Chopdoc on 8/19/2019 2:51:51 PM

It is a McDemott D-26 cue.

Top of the line.

Here is a link.

Source: mcdermottcue.com/timecapsuled.php

Don't believe the values on that site though.
ID Pool Cue with 2 Matching Shafts
Title: ID Pool Cue with 2 Matching Shafts
Author: user1566083457 (Corey Ewen)
Published: 8/17/2019 4:10:58 PM
Last Updated: 8/20/2019 2:27:31 AM
Last Updated By: billiardsforum (Billiards Forum)