ID Older Pool Cue with Stainless Steel Joint Collar
---
7/27/2019 9:47:01 PM
ID Older Pool Cue with Stainless Steel Joint Collar
Need some help to identify this older pool cue.
It has a stainless steel joint collar.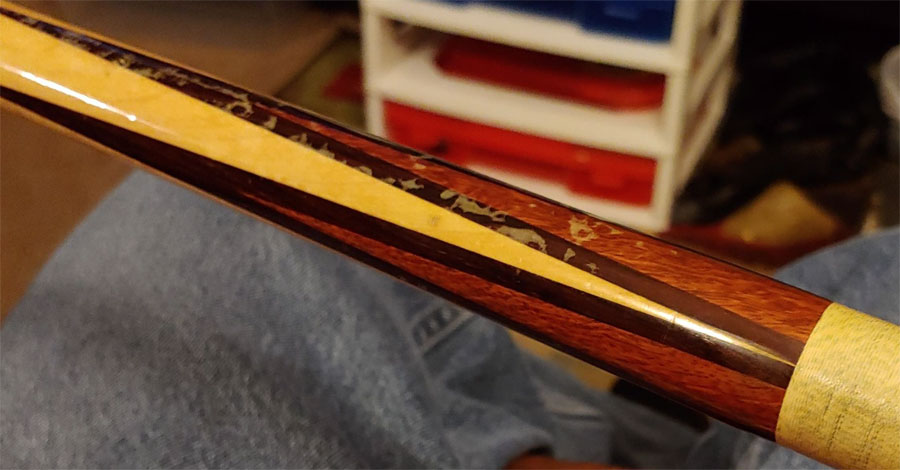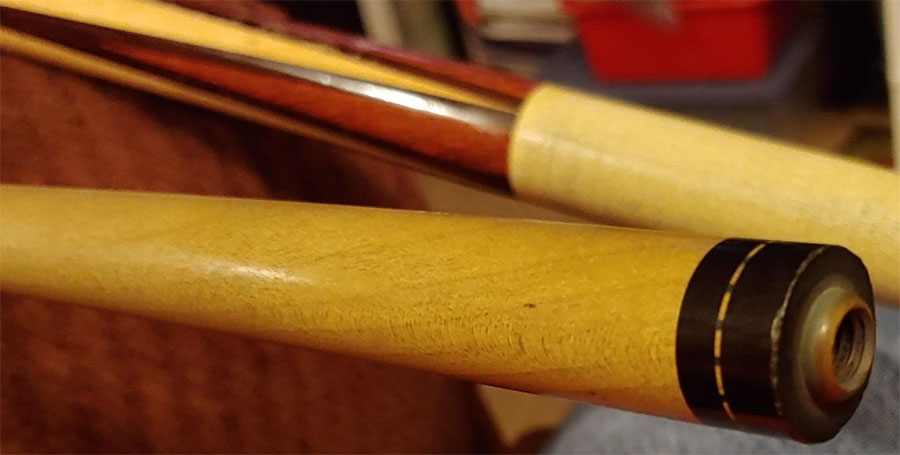 user1564289220
ID Older Pool Cue with Stainless Steel Joint Collar
Replies & Comments
---
Chopdoc on 9/5/2019 5:14:13 AM

It's an Adam cue.

Not sure of exact model. I'll have to dig into my catalogs to see.

Someone else might ID the model before I do.

billiardsforum on 9/5/2019 3:00:40 PM

I don't have this exact model in my Adam cue catalogs, but it's very similar to the Adam JR-10 Grand Deluxe model.

This one has some slight variations, but many similar characteristics.

@Chopdoc - Would love to get a copy of your catalog if you do find it

Chopdoc on 9/5/2019 3:25:57 PM

I have a number of the old Adam catalogs. Shoot me an email reminder and I'll respond with attachments.

I saw that JR-10 too. Similar but not the same. I couldn't find that exact cue.

I have a JR-10 by the way.
ID Older Pool Cue with Stainless Steel Joint Collar
Title: ID Older Pool Cue with Stainless Steel Joint Collar
Author: user1564289220
Published: 7/27/2019 9:47:01 PM
Last Updated: 9/4/2019 12:04:12 PM
Last Updated By: billiardsforum (Billiards Forum)