ID Meucci Originals Cue with a Wizard on the Shaft
---
10/15/2021 7:58:18 AM
ID Meucci Originals Cue with a Wizard on the Shaft
I'm trying to identify and value a Meucci Originals pool cue.
It has picture of a wizard on the shaft.
I'd also like to know it's value.
Sorry the pics aren't the best.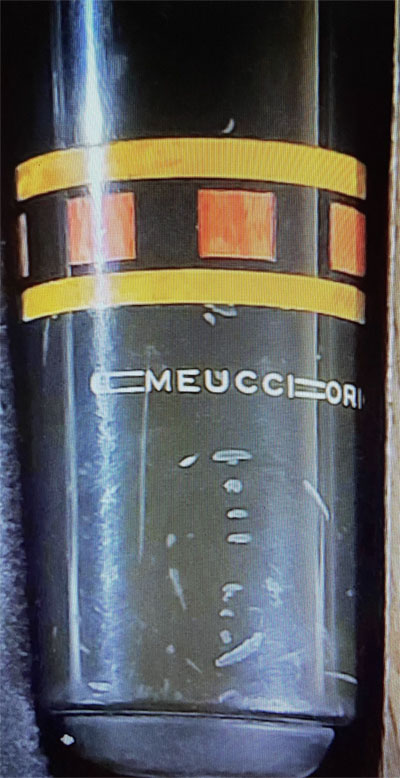 Layton
ID Meucci Originals Cue with a Wizard on the Shaft
Replies & Comments
---
billiardsforum on 11/6/2021 5:54:58 AM

It's a Meucci Originals LJ-1P cue from the Meucci Loree Jon (LJ) series, circa mid- to late-1980s.

In perfect mint condition, it would sell for around $350 to $400.

The artwork on the shaft isn't native to the cue. It would have been added by an owner of the cue at some point, and will detract from it's value in a significant way. That, plus the significant dings and dents visible on the butt sleeve reduce it's value by between 1/3 to 1/2.

Layton on 11/7/2021 11:00:41 AM

Thank you so much! That is very helpful!
ID Meucci Originals Cue with a Wizard on the Shaft
Title: ID Meucci Originals Cue with a Wizard on the Shaft
Author: Layton
Published: 10/15/2021 7:58:18 AM
Last Updated: 11/6/2021 5:40:14 AM
Last Updated By: billiardsforum (Billiards Forum)