ID McDermott Cue with Many Professional Player Signatures
---
3/7/2020 8:51:48 AM
ID McDermott Cue with Many Professional Player Signatures
I have this McDermott pool cue which has many signatures of professional pool players.
I am trying to find information on this Mcdermott cue stick and maybe it's value.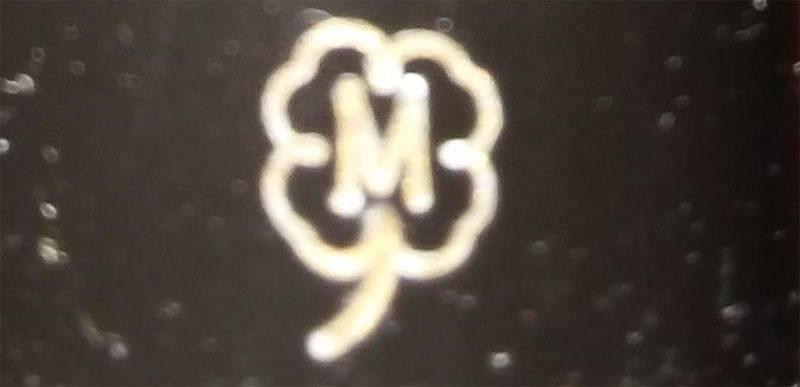 Walter Smith
ID McDermott Cue with Many Professional Player Signatures
Replies & Comments
---
billiardsforum on 3/7/2020 9:32:02 AM

Thanks for the photos... cool piece of cue sports memorabilia.

What can you tell us about the cue that might help us in providing a valuation?
Can you list out all of the names/signatures? And anything else written on the cue?

One of them looks like Ewa Mataya Laurance, but can't make out the rest.

Value of this cue will be highly dependent upon knowing the event the cue is from, and whose signatures are on it.

Walter Smith on 3/8/2020 12:46:11 PM

I got the pool cue at a antique/thrift store. I know nothing about it and was hoping someone might know.

Here are the names signed on the McDermott pool cue (and I've included some info on each from my own search):

"George "Ginky" SanSouci - Great PoolHall!  Keep Up The Great Work!"

(August 8, 1971 – March 8, 2011) was a professional pool player from New York City. He grew up in Yorkville, New York, and started his career as a player in Chelsea Billiards. SanSouci lived in Astoria, New York.

"Allen Hopkins "96""

Born November 18, 1951 in Elizabeth, New Jersey) is an American professional pocket billiards (pool) player, professional billiards color commentator and BCA Hall of Fame inductee.

"C J Wiley WOC '96'"

ESPN World Champion - Professional Player of the Year 'Pool and Billiard Magazine'- 96 Mosconi Cup Team Champion (Player and Captain)- ESPN World Battle of the Sexes Champion- PCA Million Dollar Challenge Champion- ESPN World Mixed Doubles Champ

"Nedi O'Haie"
"Michael Massey - Jesus Loves Us"

(born April 9, 1947), professionally known as Mike Massey, is an American professional pocket-billiards (pool) player, best known as a trick-shot artist since the late 1970s, who has given substantial visibility to the sport by traveling the globe to perform exhibitions and compete in a variety of disciplines. He has won professional national and international tournaments in trick-shot competition, nine-ball, eight-ball, straight-pool (14.1 continuous), and one-pocket, and he has become even more influential in the sport as an accomplished instructor.

"Shannoa Dulton"

One Pocket Hall of Fame Class of 2012  Shannon 'The Cannon' Daulton Legends of Bank Pool Class of 2012

"Ewa Mataya Laurence"

Laurence in 2007 Born 26 February 1964 (age 56) Gävle, Sweden Sport country  Sweden Pool games 9-Ball Tournament wins World Champion 9-Ball (1994) www.strikingviking.com Ranking info Ewa Mataya Laurance (née Svensson, February 26, 1964) is a Swedish–American professional pool player, most notably on the Women's Professional Billiard Association nine-ball tour, a sports writer, and more recently a sports commentator for ESPN. In 2004, she was inducted into the Billiard Congress of America's Hall of Fame. She has been nicknamed "the Leading Lady of Billiards" and "the Striking Viking".

"Vivian Villarreal"

Born 30 January 1965 (age 55) San Antonio, Texas, United States Sport country United States Nickname The Texas Tornado. Professional 1992–[2]. Vivian Villarreal (born 30 January 1965) is a former professional American pool player. She was the World Pool Association world number one women's player for five years, and has twice been runner up in the WPA World Nine-ball Championship.

"Loree Jon Hasson"

Loree Jon Jones is best known as a Pool Player. She was born on November 6, 1965 in United States.

"Jeanette Lee"

Is an American professional pool player. She was nicknamed "the Black Widow" by her friends because, in spite of her sweet demeanor, she would "eat people alive" when she got to a pool table. Jeanette is an American of Korean descent.

"Kevin W. Cusick ESPN Director"
ID McDermott Cue with Many Professional Player Signatures
Title: ID McDermott Cue with Many Professional Player Signatures
Author: Walter Smith
Published: 3/7/2020 8:51:48 AM
Last Updated: 3/11/2020 4:25:58 PM
Last Updated By: billiardsforum (Billiards Forum)