ID Make/Model of Vintage Cue with Pair of Silver Rings
---
6/26/2019 10:49:55 AM
ID Make/Model of Vintage Cue with Pair of Silver Rings
Please help identify the maker and model of this vintage pool cue with a pair of silver rings in the butt sleeve.
It measures 57" without the bumper to the tip, (57 1/4" including the tip), it has a 5/16" x 18 all brass piloted joint, and a large phillips head screw beneath the unusual bumper.
This cue has a solid hit and a very thick finish which I believe is the original finish.
The shaft has a rich color but does not feel like it has seen much action.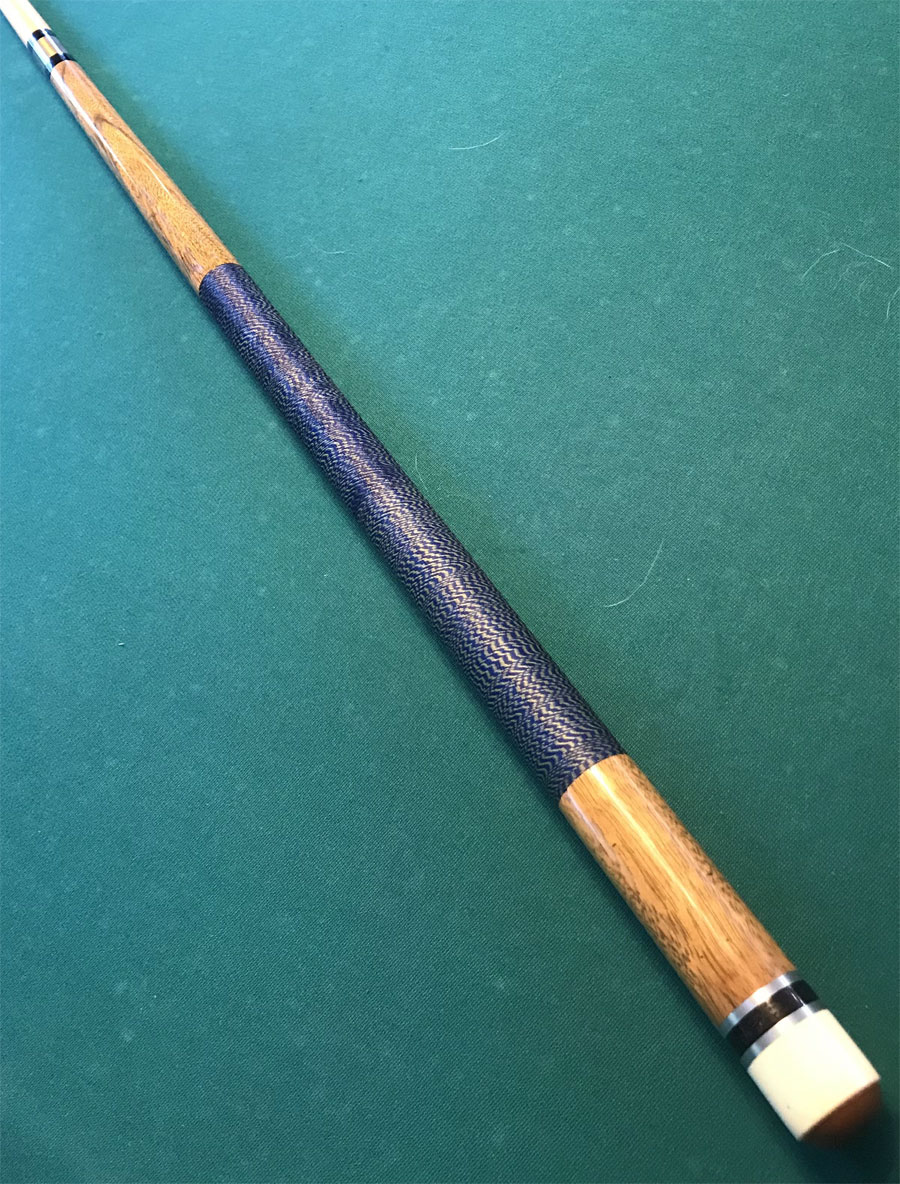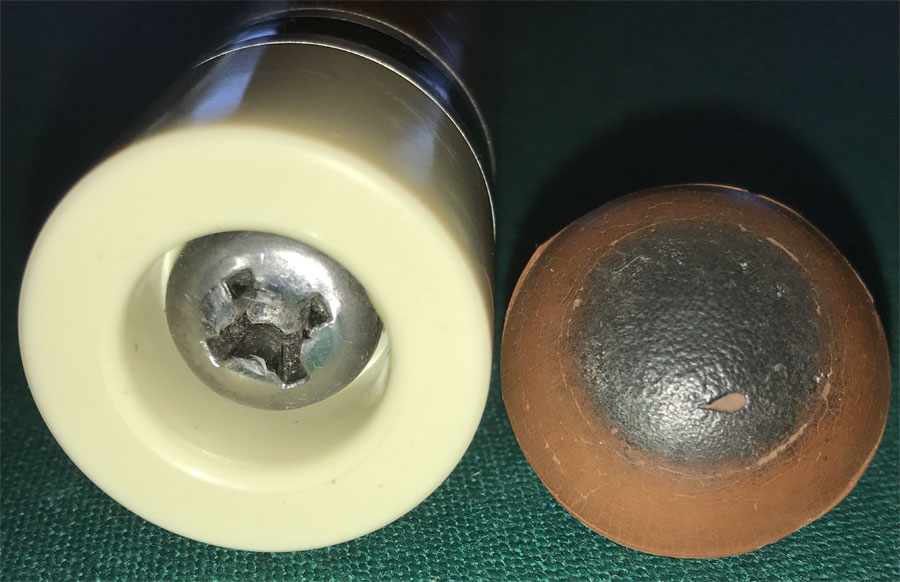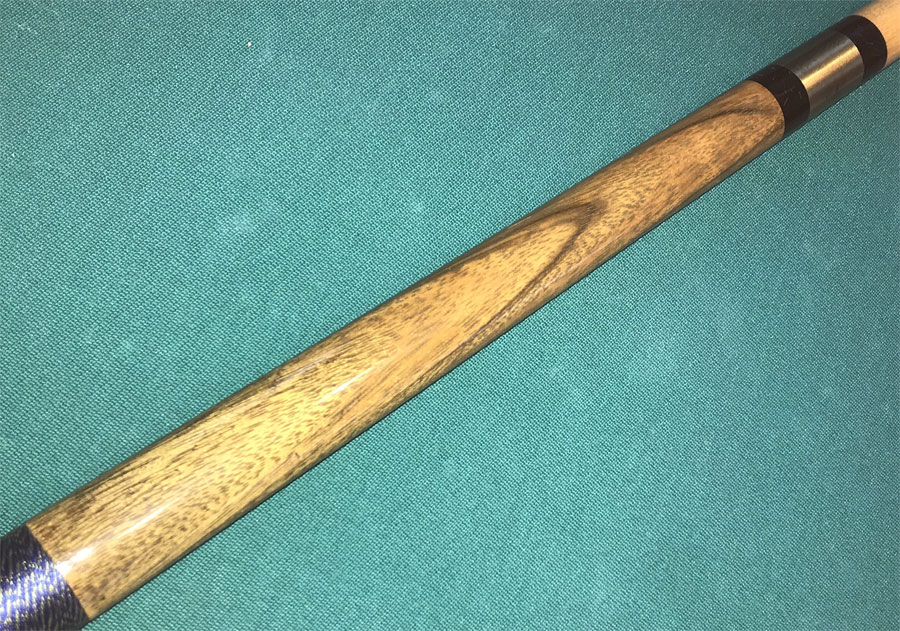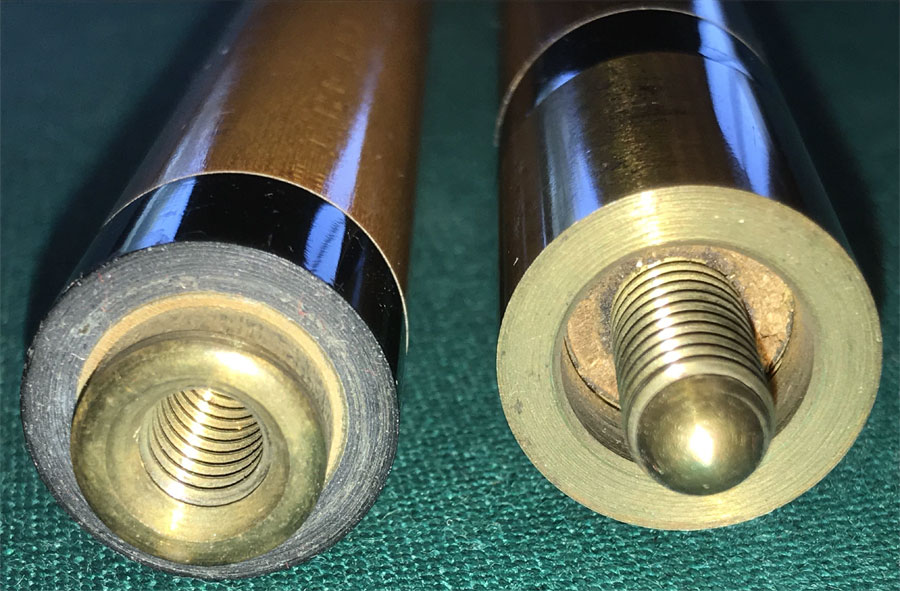 RackAndRollBilliardHallAndMuseum
ID Make/Model of Vintage Cue with Pair of Silver Rings
ID Make/Model of Vintage Cue with Pair of Silver Rings
Title: ID Make/Model of Vintage Cue with Pair of Silver Rings
Author: RackAndRollBilliardHallAndMuseum (David Merring)
Published: 6/26/2019 10:49:55 AM
Last Updated: 6/26/2019 3:02:29 PM
Last Updated By: billiardsforum (Billiards Forum)