Id Make/Model of Cue With Pairs of Silver Rings
---
5/8/2019 11:24:50 AM
Id Make/Model of Cue With Pairs of Silver Rings
Help identify the Make/Model of this 59 5/8" Cue with pairs of Silver or Silver/Nickel rings and 2 white and blue inlay points - the joint is a flat-faced 5/16" x 18 thread. Thank you!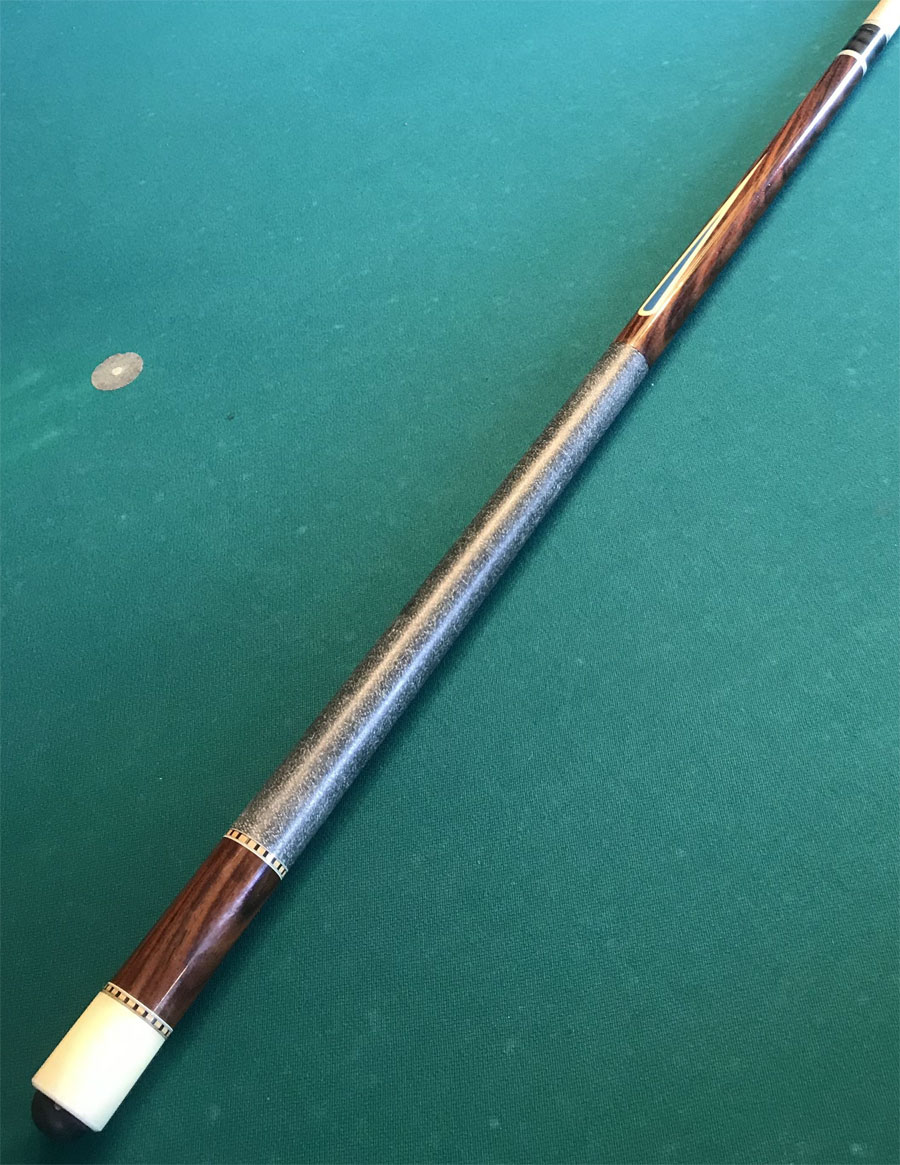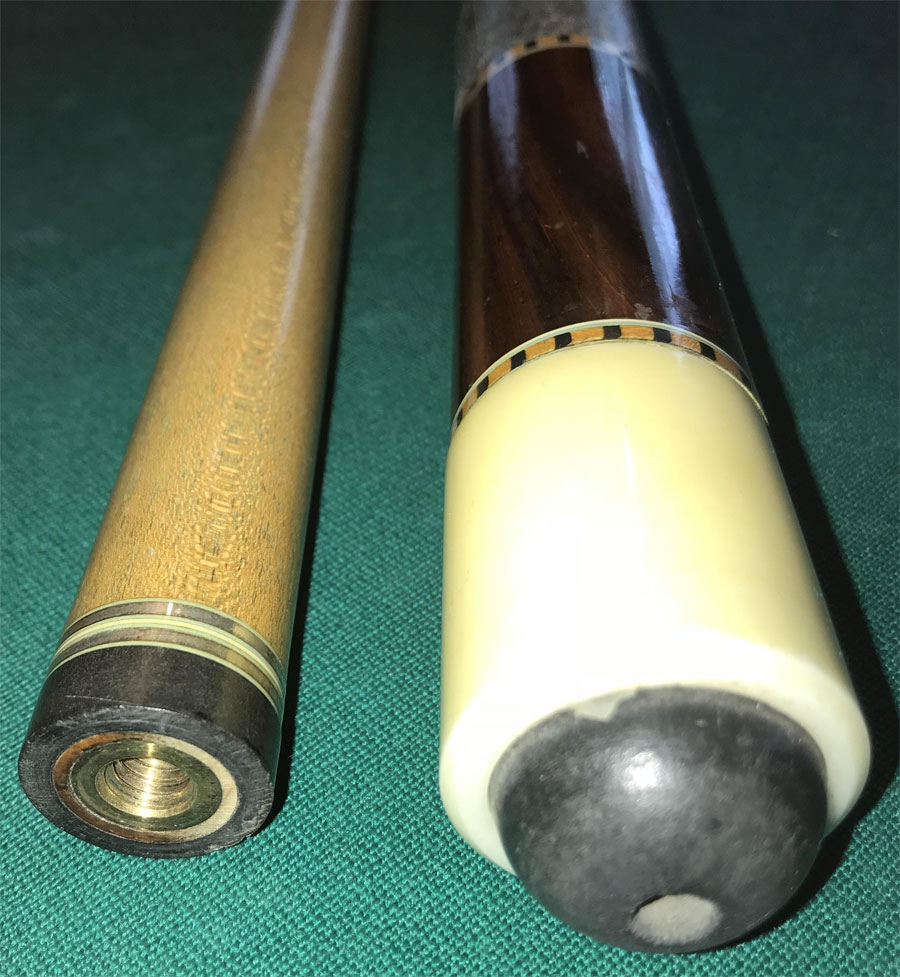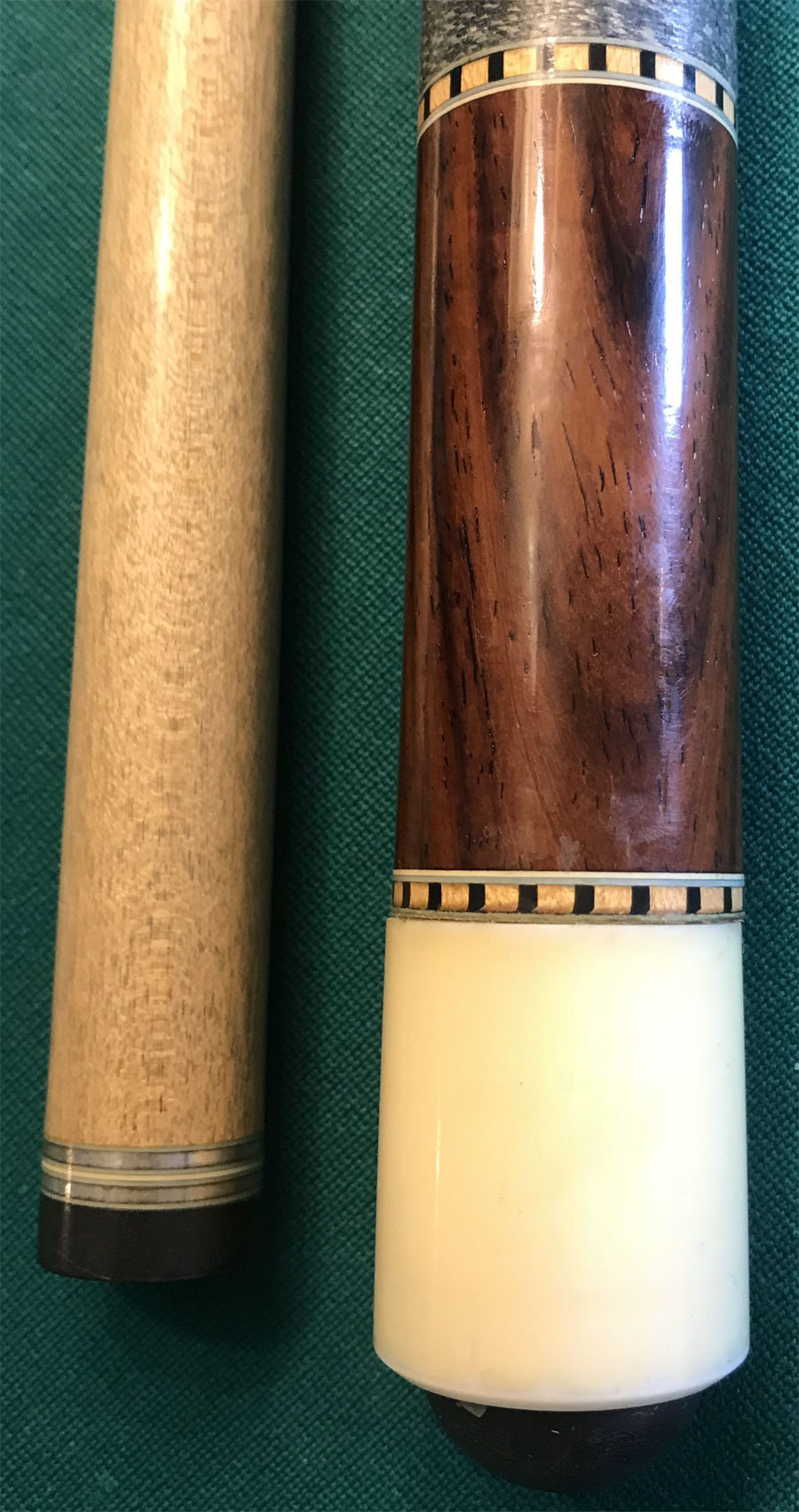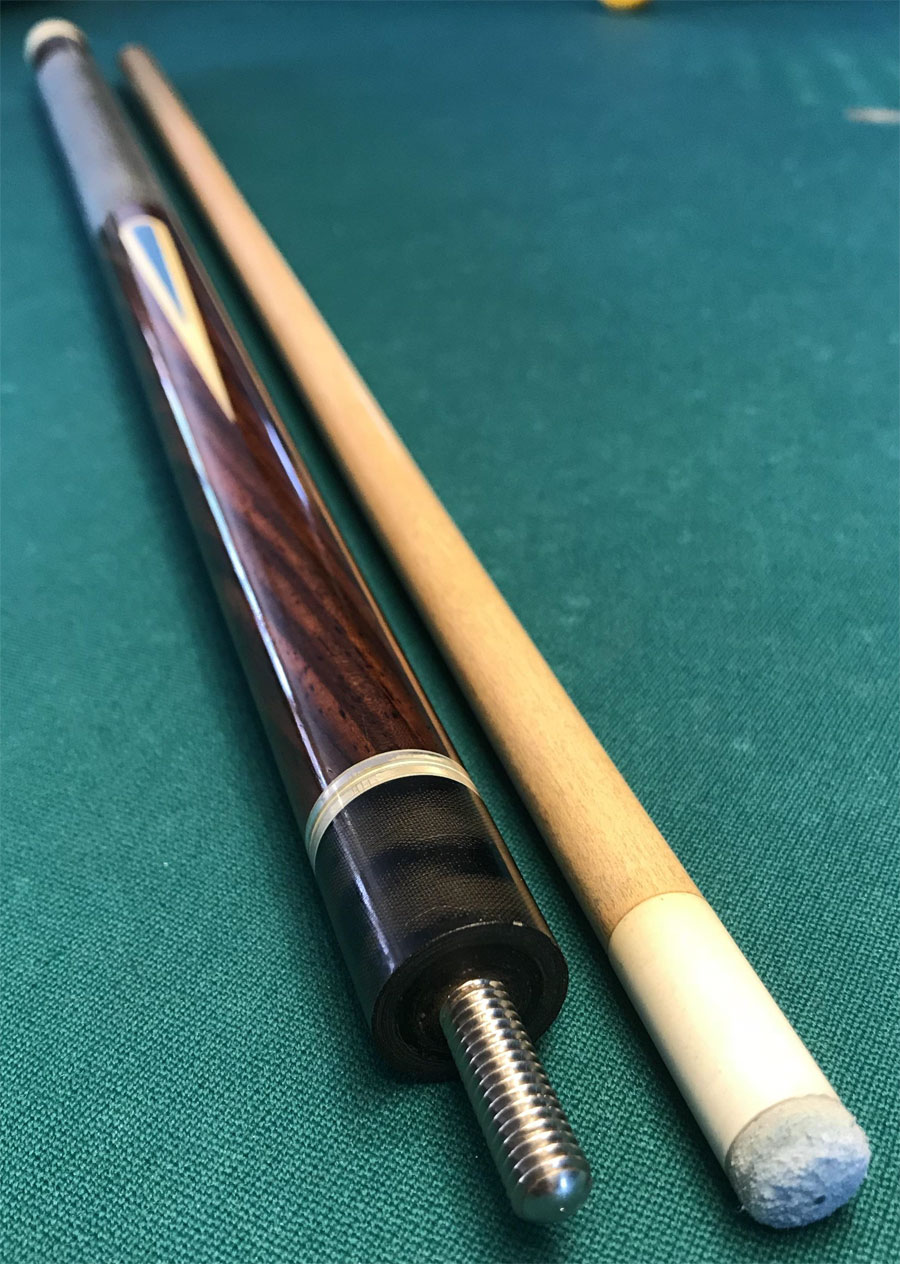 RackAndRollBilliardHallAndMuseum
Id Make/Model of Cue With Pairs of Silver Rings
Replies & Comments
---
RackAndRollBilliardHallAndMuseum on 5/13/2019 9:18:32 PM

What, nobody knows who made this cue?

billiardsforum on 5/15/2019 3:35:43 AM

Sorry David, I don't recognize this one right away.

Someone may stumble on your question and be able to identify it. I've seen it happen months, years, later...
Id Make/Model of Cue With Pairs of Silver Rings