ID a Silver Label Mali Cue
---
6/20/2019 11:33:37 PM
ID a Silver Label Mali Cue
I was wondering if anyone can help identify what type of Mali cue I just picked up?
It is a silver label Mali cue, and has five ebony points on the forearm, and two sets of ten ebony points on the butt sleeve.
The joint pin is 5/16x14, it weighs 20.01 oz, and has a 29.25" 12.7mm shaft.
I was told that it may be a 1980s Mali model SR-13?, but I don't know.
Thanks for your time and help.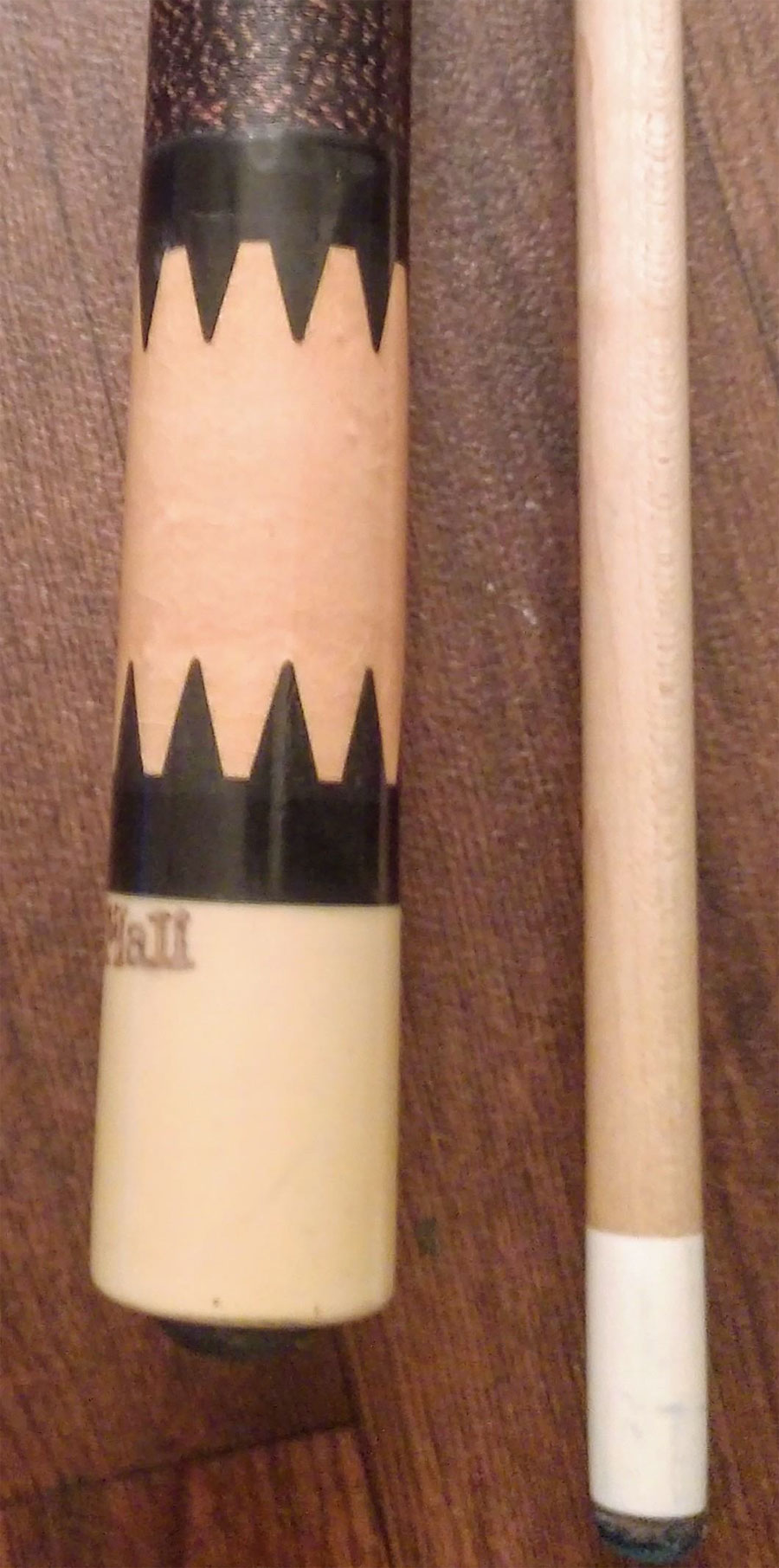 Markb
ID a Silver Label Mali Cue
Replies & Comments
---
Mark Bellamy on 6/21/2019 12:12:00 PM

Would you sell this Mali cue? If so, what would you take for it?

Markb on 6/22/2019 3:38:28 AM

I've given this Mali cue to my Grandson. He likes shooting rack.

I am thinking of a Joss SW cue.

Mark Bellamy on 6/22/2019 10:25:27 AM

Ok. I have several Mali cues but nothing like the one you have.

Pass it down, but tell your Grandson to hang on to it. Bless his heart!
ID a Silver Label Mali Cue
Title: ID a Silver Label Mali Cue
Author: Markb (Mark Belote)
Published: 6/20/2019 11:33:37 PM
Last Updated: 6/21/2019 1:58:08 AM
Last Updated By: billiardsforum (Billiards Forum)