ID a Pool Cue with a Triangle Palmer Logo
---
9/7/2019 4:54:51 AM
ID a Pool Cue with a Triangle Palmer Logo
I need some help to identify a pool cue with a triangle Palmer logo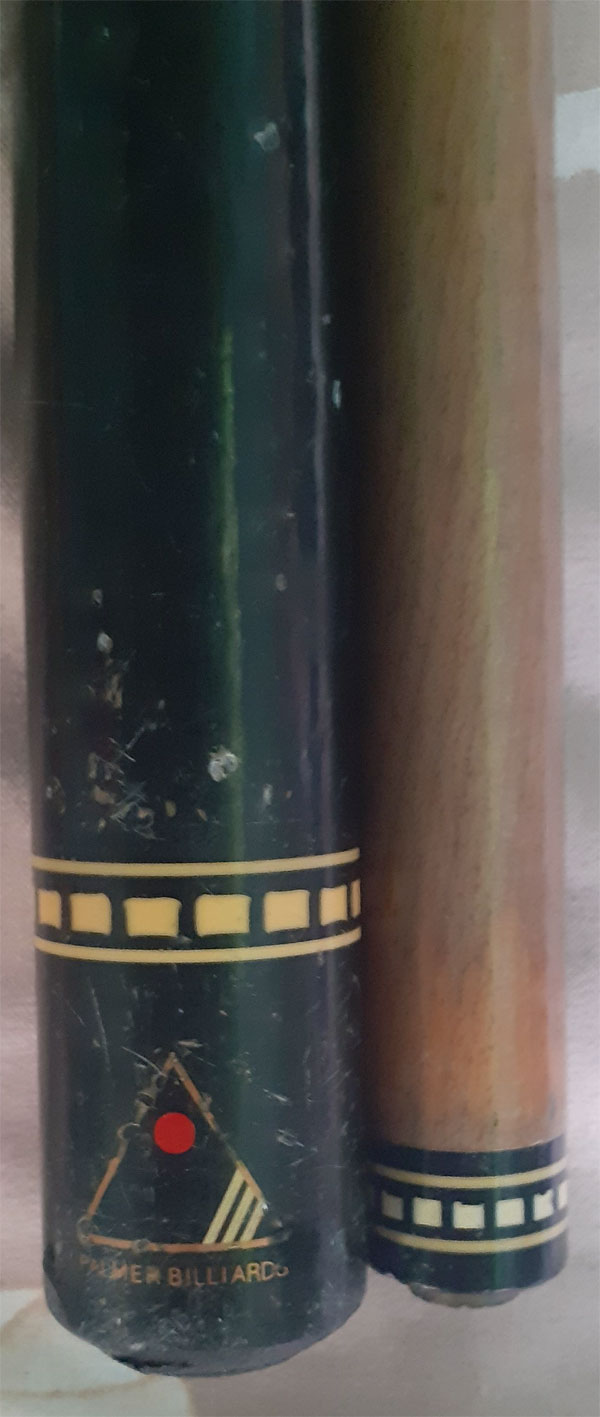 user1567832091
ID a Pool Cue with a Triangle Palmer Logo
Replies & Comments
---
billiardsforum on 9/11/2019 7:37:20 PM

This is an import cue from sometime between 2000 and 2004.

It is a Palmer Billiards BQ-604B cue and is found in the Palmer Classic Cues brochure.

The exact model is hard to make out but I am pretty sure it says BQ-604B. Sorry this is the only image I can find.

Value might be somewhere between $50 and $90 on the used pool cue market depending on condition. This isn't a collectible-grade cue, and isn't related in any way to the Palmer cues out of the United States in the 1970s era.
ID a Pool Cue with a Triangle Palmer Logo
Title: ID a Pool Cue with a Triangle Palmer Logo
Author: user1567832091
Published: 9/7/2019 4:54:51 AM
Last Updated: 9/11/2019 7:22:29 PM
Last Updated By: billiardsforum (Billiards Forum)