ID 4-Point Cue with Wrap Down to Butt Cap
---
11/17/2019 9:13:48 AM
ID 4-Point Cue with Wrap Down to Butt Cap
Can anyone help identify this pool cue? I got it at a yard sale but have no idea who made cue.
It's a 4-point cue and the wrap extends all of the way down to the butt cap.
The ferrule was broken off so I put new one on, and replaced the tip as well.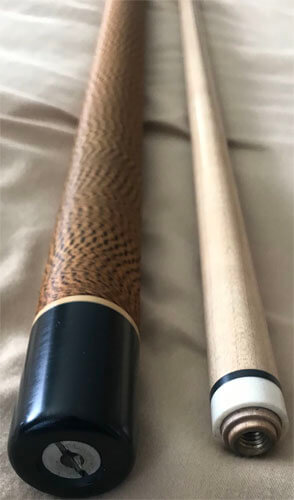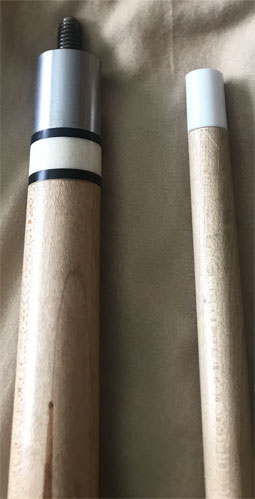 sergio8ball
ID 4-Point Cue with Wrap Down to Butt Cap
ID 4-Point Cue with Wrap Down to Butt Cap
Title: ID 4-Point Cue with Wrap Down to Butt Cap
Author: sergio8ball
Published: 11/17/2019 9:13:48 AM
Last Updated: 1/6/2020 3:45:28 AM
Last Updated By: billiardsforum (Billiards Forum)