ID 4-Point Cue with Brass Joint, No Markings
---
1/17/2019 5:37:27 PM
ID 4-Point Cue with Brass Joint, No Markings
I got this cue at an estate sale in Chicago and am seeking any thoughts on what brand it may be.
The cue weighs just over 21 oz.
Length is 57.5 inches from bumper bottom to top of ferrule.
Ferrule surrounds a wood interior.and is 12.25 mm.
Joint is brass (1 inch) and black plastic (.5 inch).
Bolt sticks out .5 inches from the brass and is 5/16 inch in diameter. Not sure of the TPI.
Forearm has four points. Two points are longer and two points are shorter. They go alternate long, long, short, short.
Not sure what the wrap is made from.
There is crazing and minor wear in the finish.
The pool cue has no identifying marks anywhere
Any information would be appreciated. Thanks.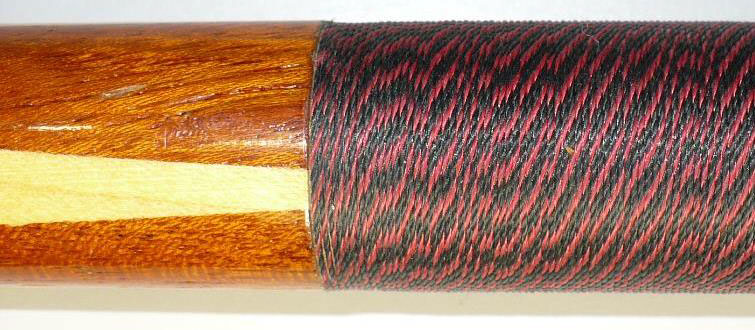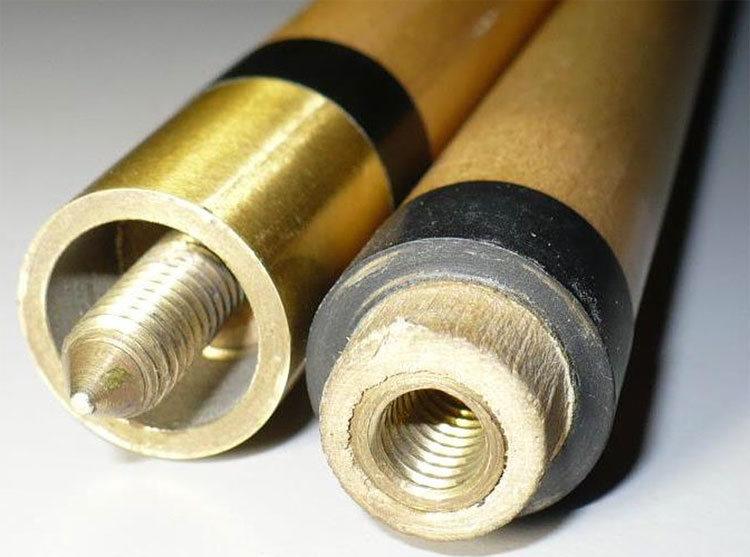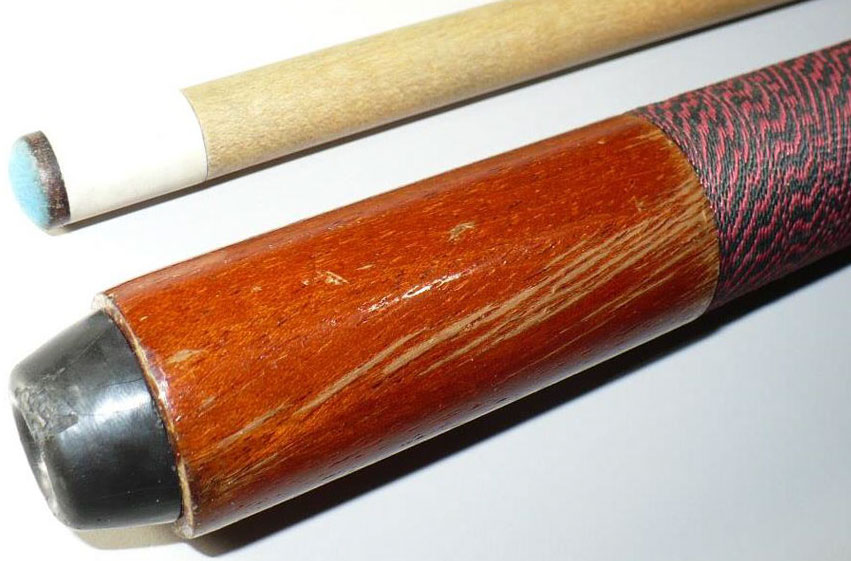 user1547775446
ID 4-Point Cue with Brass Joint, No Markings
Replies & Comments
---
Chopdoc on 1/18/2019 7:56:02 AM

There are a number of possible cue makers if could be. It isn't valuable cue nor a collectible cue. The wrap is synthetic.

The condition is fair, it might make a decent player cue, especially for a new pool player.
ID 4-Point Cue with Brass Joint, No Markings
Title: ID 4-Point Cue with Brass Joint, No Markings
Author: user1547775446
Published: 1/17/2019 5:37:27 PM
Last Updated: 1/18/2019 1:54:50 AM
Last Updated By: billiardsforum (Billiards Forum)