Help with Unmarked Cue Id
---
3/20/2019 2:49:48 PM
Help with Unmarked Cue Id
I need some help with identifying an unmarked pool cue.
I'm not seeing any markings whatsoever, so maybe the Palmer envelope is proprietary to the cloth. What do you think?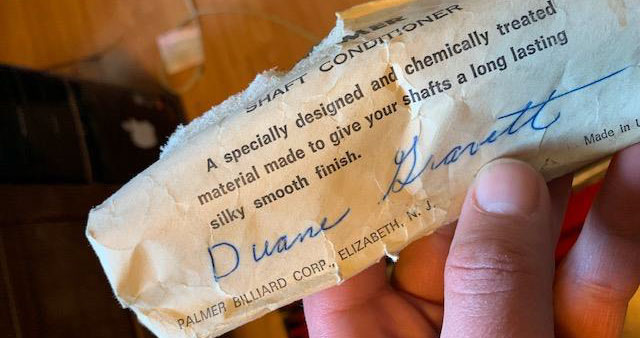 optimusprimerib
Help with Unmarked Cue Id
Replies & Comments
---
Chopdoc on 3/20/2019 3:39:04 PM

Looks like a Mali cue.

Palmer was a distributor for Mali.

optimusprimerib on 3/20/2019 4:40:42 PM

Thank you. That's interesting, it gives me something to go on now.

But, i'm still not finding anything.

Man, I wish Roy Campbell was still around.
Help with Unmarked Cue Id
Title: Help with Unmarked Cue Id
Author: optimusprimerib
Published: 3/20/2019 2:49:48 PM
Last Updated: 3/20/2019 3:33:31 PM
Last Updated By: billiardsforum (Billiards Forum)