Help Identifying This Pool Cue
---
6/10/2014 7:41:04 AM
Help Identifying This Pool Cue
Can anyone help me to identify this pool cue?
Update: Thanks for looking. Here are a couple of close up pics I had on my phone.
Unfortunately, there are no markings or text with a name anywhere. It is a little shorter than most sticks and has a brown bumper on the end of the butt.
I would guess some work has been done to it since the white pieces on the ends don't match.
I am not sure how old it is, I got it thirty years or so ago at a pawn shop. It came in a soft brown Brunswick case.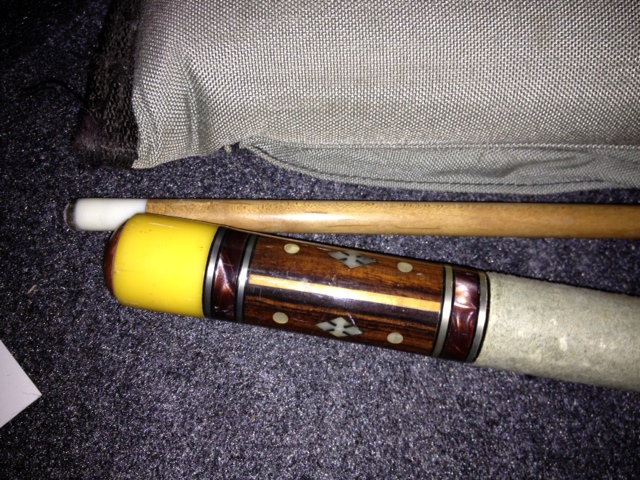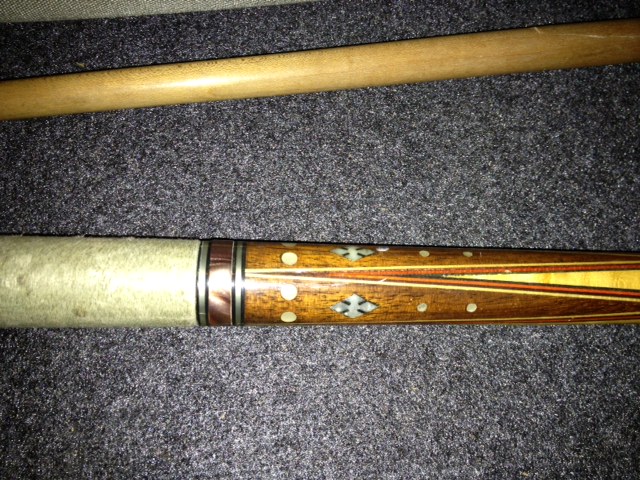 Nick
Help Identifying This Pool Cue
Replies & Comments
---
Help Identifying This Pool Cue
Title: Help Identifying This Pool Cue
Author: Nick
Published: 6/10/2014 7:41:04 AM