Help Identifying Nameless Pool Cue
---
3/13/2018 9:57:06 PM
Help Identifying Nameless Pool Cue
Any help identifying this pool cue would be greatly appreciated.
No markings at all.
It was given to me as a gift.
No clue on age.
I'm in the United States.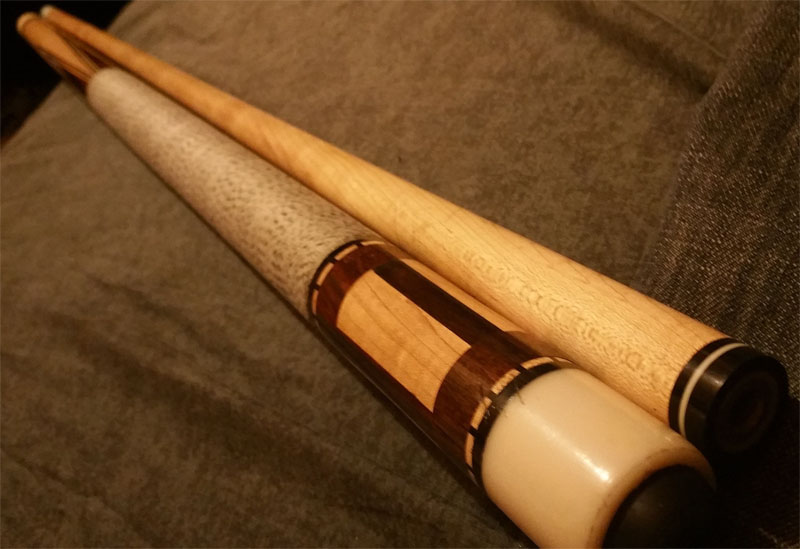 WickedSmart
Help Identifying Nameless Pool Cue
Replies & Comments
---
billiardsforum on 3/14/2018 6:51:18 AM

So I've sent the pics to some folks who might know. Got a pretty quick reply back:

The pool cue is a low end junk-cue brand like Spalding etc. Made in China.

WickedSmart on 3/14/2018 5:53:23 PM

Awesome thank you. I figured as much.
Help Identifying Nameless Pool Cue
Title: Help Identifying Nameless Pool Cue
Author: WickedSmart (Eli Brown)
Published: 3/13/2018 9:57:06 PM
Last Updated: 3/14/2018 5:47:47 PM
Last Updated By: billiardsforum (Billiards Forum)