Help Identifying A 1970s Schmelke Pool Cue
---
12/2/2006 12:14:32 PM
Help Identifying A 1970s Schmelke Pool Cue
I need your help to identify a pool cue that I bought in the mid 1970's in Colorado Springs at Ranch Billiards.
I have no clue what it is.
I cannot find any markings on the pool cue. Not in the male or female joints, not under the rubber bumper. I have 2 of these cues. One with a leather wrap and one with no wrap.
It looks like the joint is brass.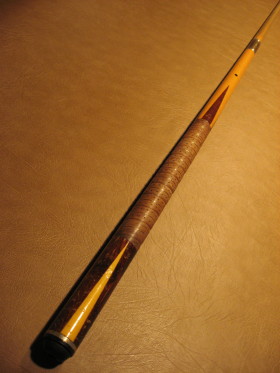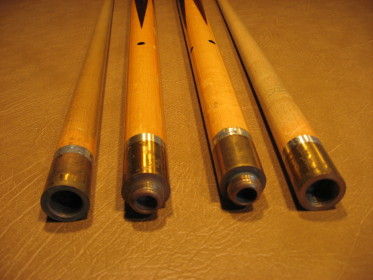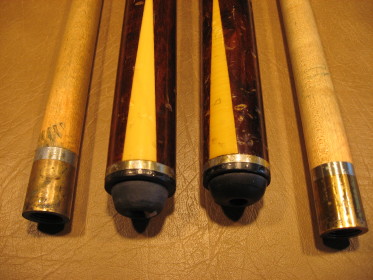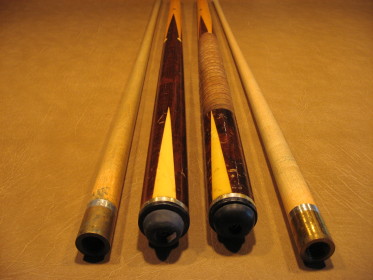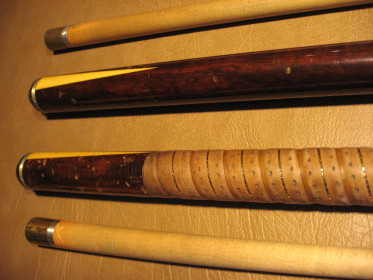 jgpool
Help Identifying A 1970s Schmelke Pool Cue
Replies & Comments
---
jgpool on 12/18/2006 9:15:12 AM

I have found that this pool cue in an old Schmelke catalog. It looks closest to a Schmelke A40. I was able to identify it from Schmelke's brochure on his site. I am now in conversation with him to refinish it after the holidays.

UPDATE: Here is a photo of the Schmelke cue after it was refinished at the Schmelke shop.
Help Identifying A 1970s Schmelke Pool Cue
Title: Help Identifying A 1970s Schmelke Pool Cue
Author: jgpool (Joe Giammarino)
Published: 12/2/2006 12:14:32 PM