Frederick Willys Pool Cue Brochure From 1966
---
11/18/2018 10:14:19 AM
Frederick Willys Pool Cue Brochure From 1966
Another cue flyer and price list find. Sorry for the poor quality, but it's all I have at the moment.
This one, a 1966 Frederick Willy's pool cue brochure. Includes one-piece cues, two-piece cues, bridges, and "toy cues" with the "FW" branding.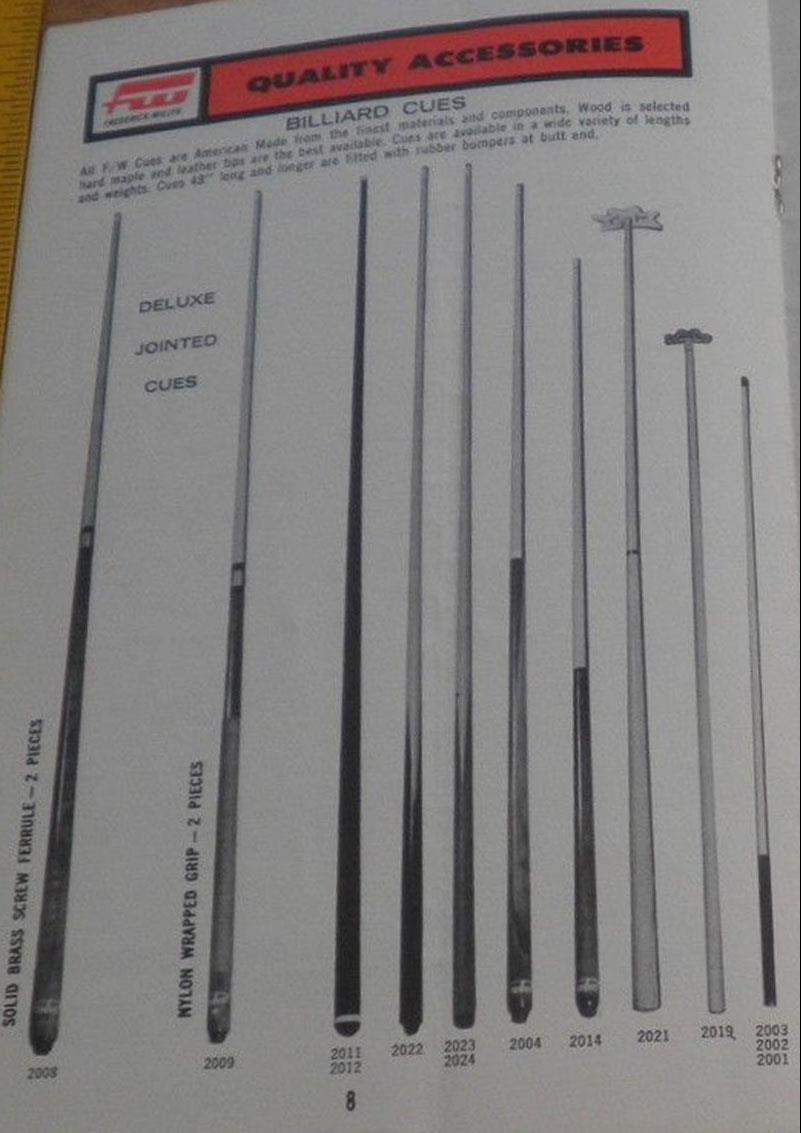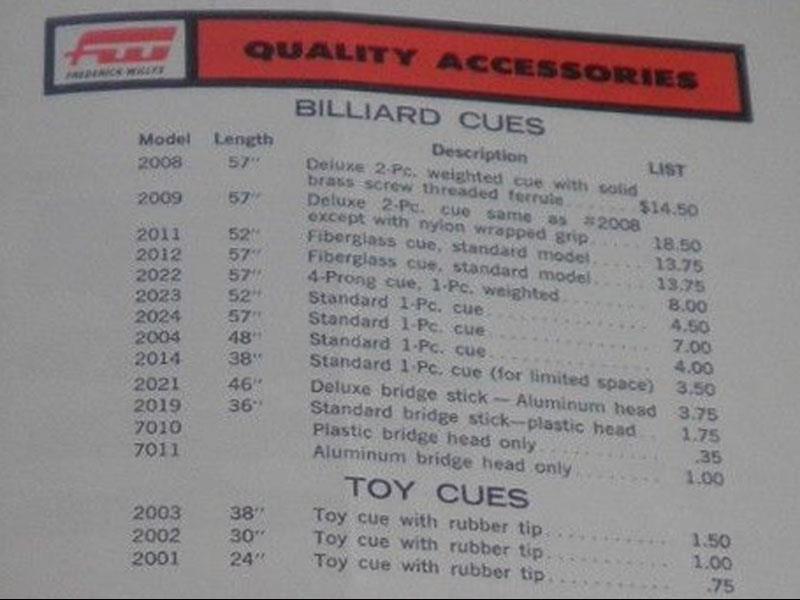 billiardsforum
Frederick Willys Pool Cue Brochure From 1966
Replies & Comments
---
Chopdoc on 11/19/2018 9:42:16 AM

Very cool. Thank you. The year I was born.
Frederick Willys Pool Cue Brochure From 1966
Title: Frederick Willys Pool Cue Brochure From 1966
Author: billiardsforum (Billiards Forum)
Published: 11/18/2018 10:14:19 AM