Eckes Cues
---
11/20/2018 5:40:11 AM
Eckes Cues
In the spirit of recent posts here:
Maker of pool cues from 1965 to 1985 in Marshfield, Wisconsin. During the early years, David Jacoby made many trips to Marshfield to visit Hubert Eckes, who was immensely important to Dave's cue making.
This Eckes Cues catalog is dated 1976. It looks like they started importing and branding Adam cues.
I would love to see other examples of Eckes cues.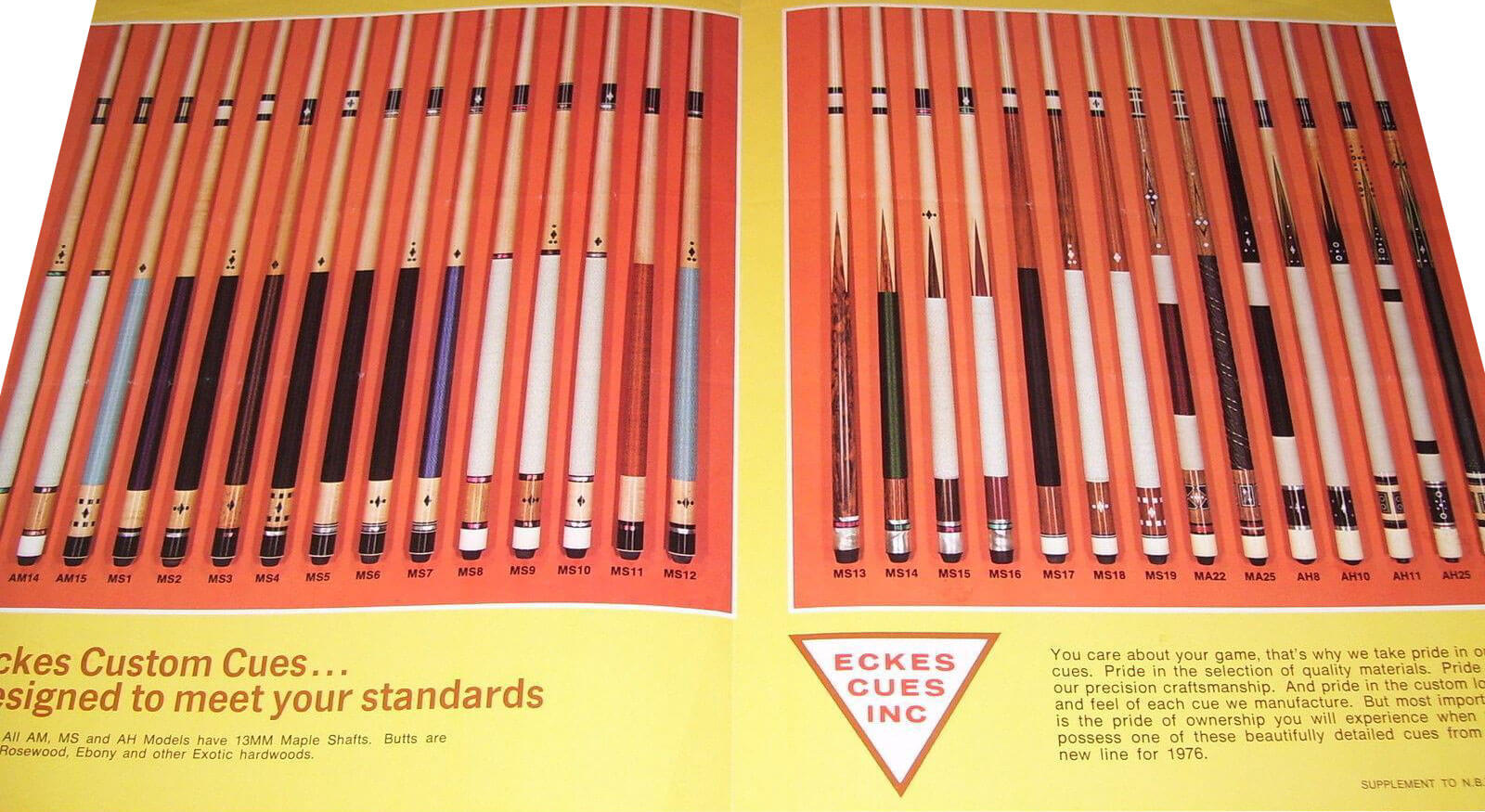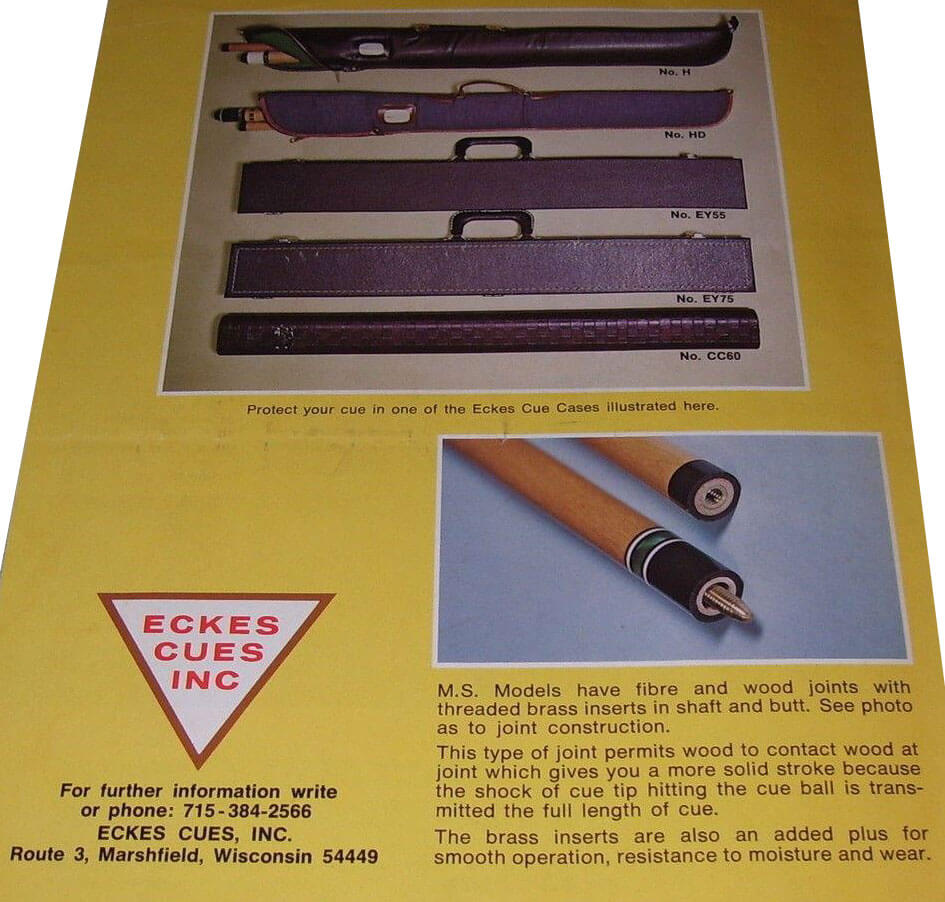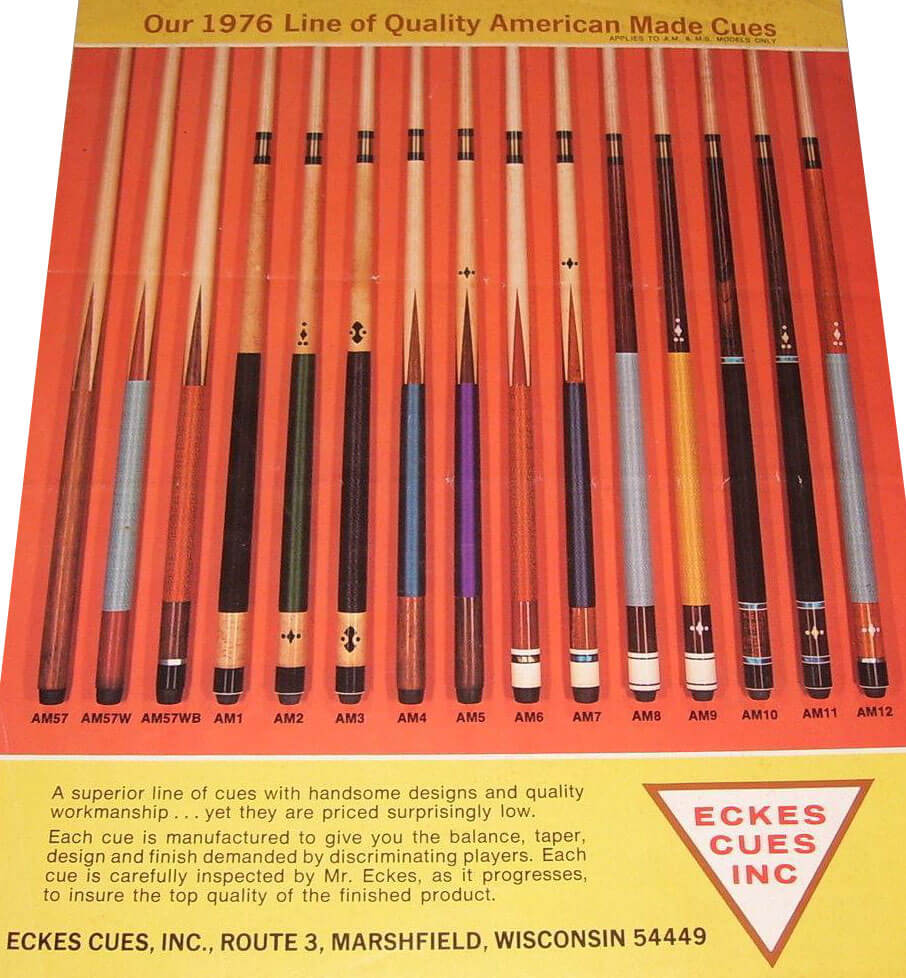 Chopdoc
Eckes Cues
Replies & Comments
---
Eckes Cues
Title: Eckes Cues
Author: Chopdoc (Fernando Chaves)
Published: 11/20/2018 5:40:11 AM
Last Updated: 11/20/2018 11:41:43 AM
Last Updated By: billiardsforum (Billiards Forum)