Custom Pool Cue with Ke on the Butt
---
2/3/2018 10:17:07 AM
Custom Pool Cue with Ke on the Butt
I have a cue that has the letters "Ke" on the butt and I have no idea who the maker is.
It is a big "K" and a little "e".
You're looking at an unknown custom cue that reads Ke on butt cap, has a 3/8 10 modified pin phenolic joint. Shaft rolls dead straight butt has little lift at joint rolls pretty good together with little movement? , this cue hits extremely and solid plays great, has some finish flaking down by the Rings on the butt cap otherwise the cue is in great condition, bumper has Allen head wrench attached to weight bolt inside weight bolt also has allen wrench slot to remove.

ebay.com/itm/Unknown-custom-Pool-Cue-/282827071186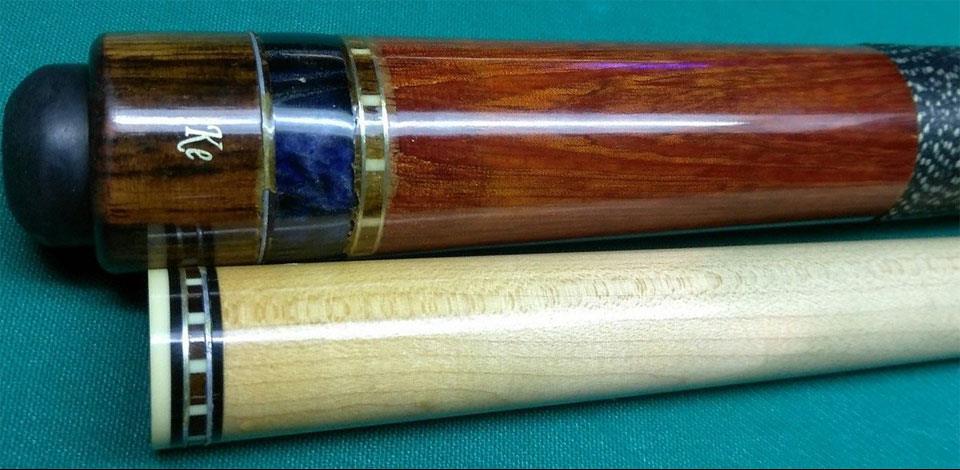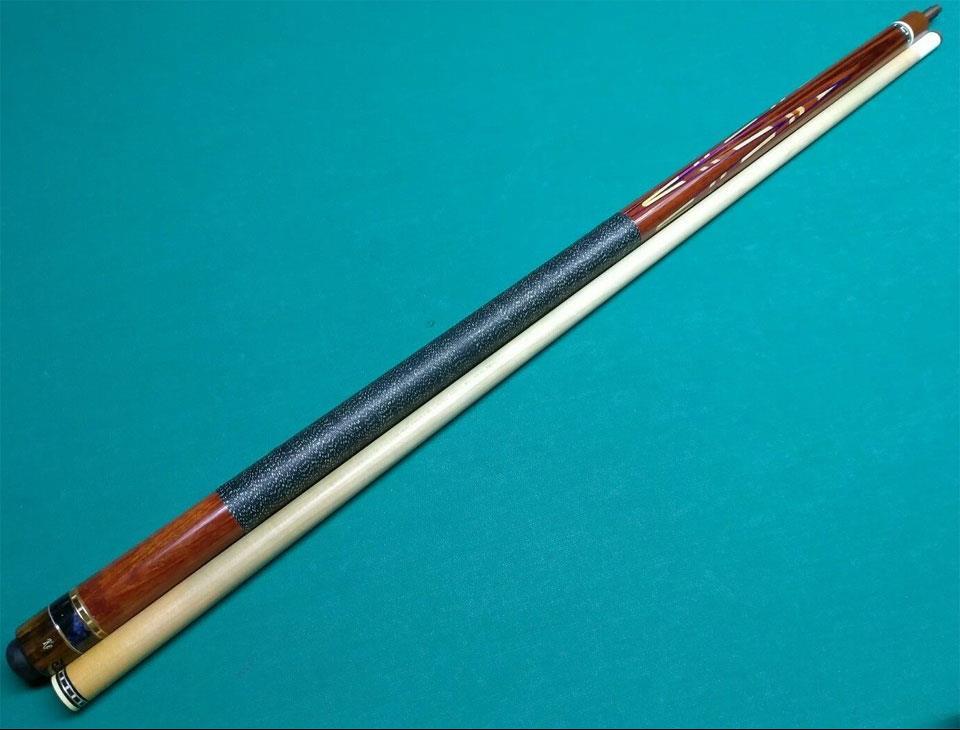 wtwtw
Custom Pool Cue with Ke on the Butt
Replies & Comments
---
billiardsforum on 2/3/2018 2:33:28 PM

I don't recognize any cue makers using the letters "Ke", but I will keep my eyes peeled and let you know if anything comes up.
Custom Pool Cue with Ke on the Butt
Title: Custom Pool Cue with Ke on the Butt
Author: wtwtw
Published: 2/3/2018 10:17:07 AM
Last Updated: 2/3/2018 3:52:20 PM
Last Updated By: billiardsforum (Billiards Forum)