Cue Identification, "Power Pool - By N" on the Bottom of the Cue
---
9/7/2021 12:51:57 PM
Cue Identification, "Power Pool - By N" on the Bottom of the Cue
I got this pool cue as a gift, and am curious to have some information about it. I tried searching around but got no clue on what brand it could be, so I need some help with identification of the pool cue.
The only thing it says is "Power Pool - By N" on the bottom of the cue.
Is a two piece pool cue, with what I think is mother-of-pearl inlay, but I have no idea of the possible brand. It came with a random cue case and trying to search for it led me nowhere.
Any help is appreciated. Thank you.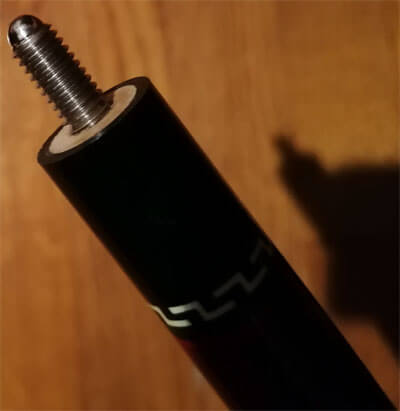 Wol_loW
Cue Identification, "Power Pool - By N" on the Bottom of the Cue
Cue Identification, "Power Pool - By N" on the Bottom of the Cue
Title: Cue Identification, "Power Pool - By N" on the Bottom of the Cue
Author: Wol_loW
Published: 9/7/2021 12:51:57 PM
Last Updated: 10/22/2021 3:13:43 AM
Last Updated By: billiardsforum (Billiards Forum)