Cue Brand Identification Help
---
8/5/2020 10:17:57 AM
Cue Brand Identification Help
Any ideas on the brand of this cue?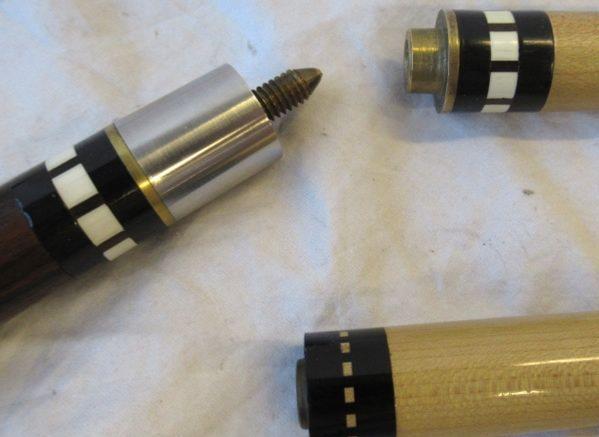 tbrown0401
Cue Brand Identification Help
Replies & Comments
---
billiardsforum on 8/31/2020 6:25:42 AM

It looks like a cue from Adam Cue Co. of Japan.

I'll dig through my catalogs later when I have more time.

ckshyloner on 9/6/2020 2:04:42 AM

Yeah, my first thought was that it might be a 1970's Adam cue, from Japan, but I do not know. In any case, the cue probably is from the 1970's.

It looks very unique, it is a cool looking vintage pool cue.
Cue Brand Identification Help
Title: Cue Brand Identification Help
Author: tbrown0401 (Tonya Brown)
Published: 8/5/2020 10:17:57 AM
Last Updated: 8/31/2020 6:22:06 AM
Last Updated By: billiardsforum (Billiards Forum)