Contact info for Cue Maker Oscar Mireles or Mireles Cues
---
5/3/2022 10:16:35 AM
Contact info for Cue Maker Oscar Mireles or Mireles Cues
I recently purchased an Oscar Mireles custom cue and am wanting to find out more information about it.
ALL of the contact information I have been able to find for Oscar and/or Mireles Cues is outdated. I know at one time he was working out of San Antonio, TX, and then read he was in Corpus Christi, TX.
If anyone has a current phone number or email address, I would be extremely grateful.
Here are a few pics of the Mireles cue: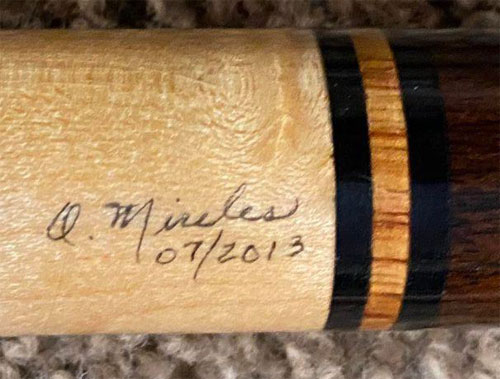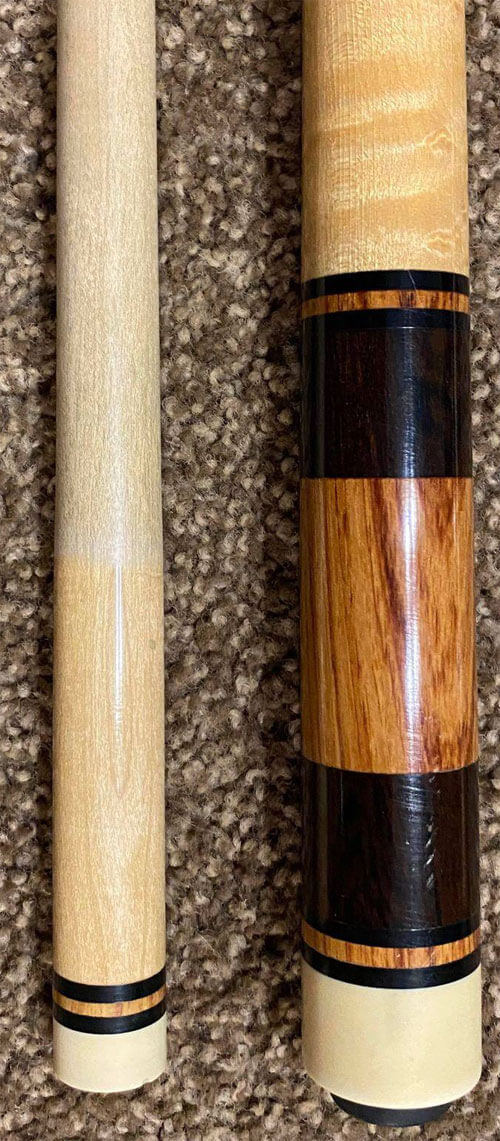 bvories23
Contact info for Cue Maker Oscar Mireles or Mireles Cues
Replies & Comments
---
billiardsforum on 5/16/2022 4:15:59 PM

Have you tried this one?

Mireles Cues
San Antonio, TX
(210) 605-6578

That's the info currently listed on the OB Cues authorized service locations list.

bvories23 on 5/17/2022 12:14:38 AM

I have, to no avail. But thank you just the same.
Contact info for Cue Maker Oscar Mireles or Mireles Cues
Title: Contact info for Cue Maker Oscar Mireles or Mireles Cues
Author: bvories23 (Bret Vories)
Published: 5/3/2022 10:16:35 AM
Last Updated: 5/18/2022 2:19:00 AM
Last Updated By: billiardsforum (Billiards Forum)