Carved Handle 8-Point Cue with Inlaid Stars
---
9/15/2019 2:33:40 AM
Carved Handle 8-Point Cue with Inlaid Stars
Have you ever seen a cue like this?
It is stamped with a "20". The cue has 8 points with inlaid stars. Four in the points and four in the butt sleeve.
The butt cap is a black material.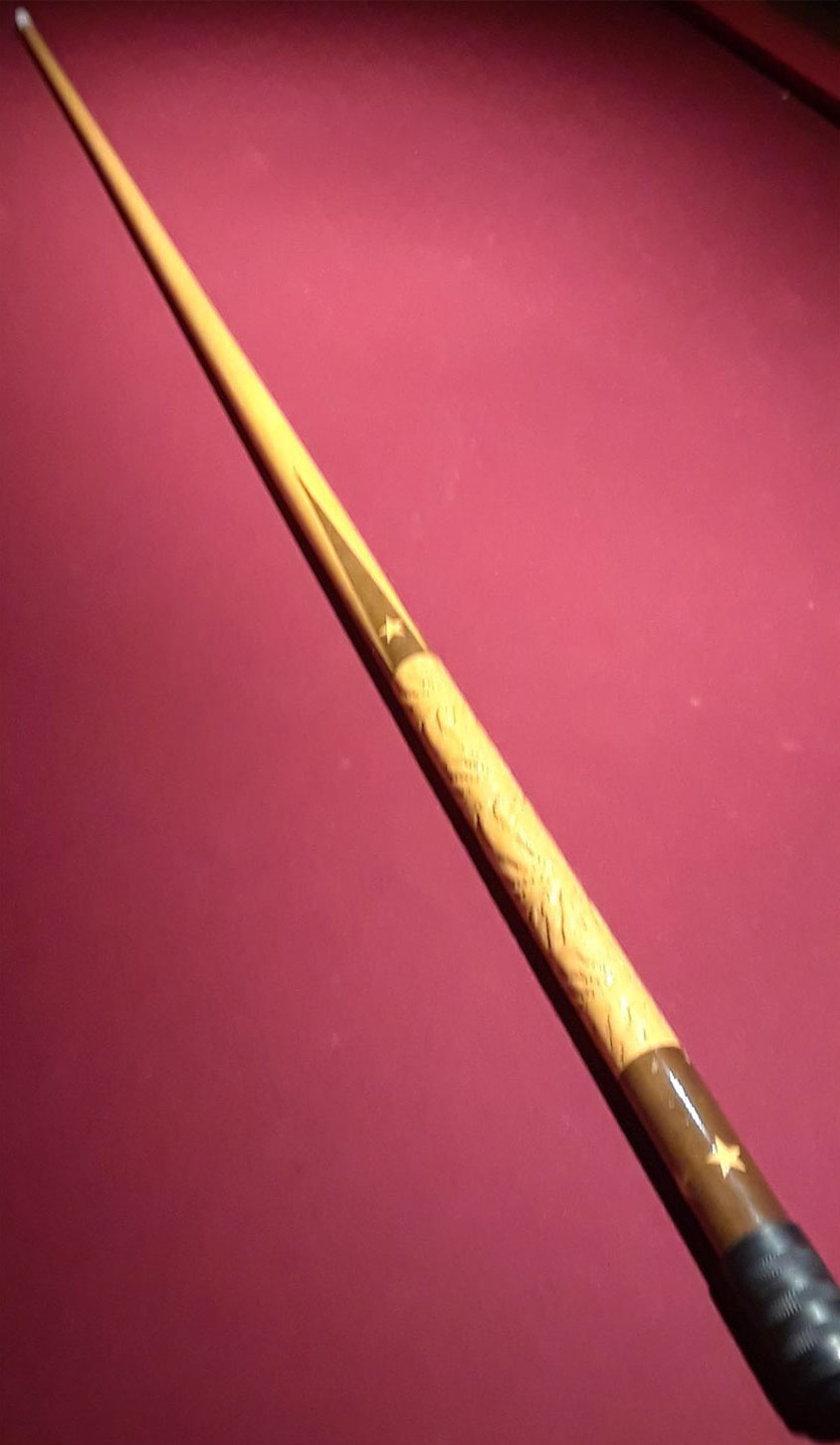 CecilBDemento
Carved Handle 8-Point Cue with Inlaid Stars
Replies & Comments
---
Chopdoc on 9/15/2019 12:04:51 PM

It's a poor pic.

The characteristics we can see are typical for inexpensive cues.

Some antique cues over 100 years old had carved handles. This cue isn't that old, and the carving is more typical of Asian imports over the last 40 years or so.

I have seen one similar several years ago, I think on eBay.

I would like to see what's under that bumper.

Is it a one piece cue? If not, then joint pictures would help with narrowing down the manufacturer.
Carved Handle 8-Point Cue with Inlaid Stars
Title: Carved Handle 8-Point Cue with Inlaid Stars
Author: CecilBDemento (Derek Myers)
Published: 9/15/2019 2:33:40 AM
Last Updated: 9/26/2019 3:58:56 AM
Last Updated By: billiardsforum (Billiards Forum)