Carved 4-Piece Cue Identification
---
7/24/2020 9:33:46 PM
Carved 4-Piece Cue Identification
What kind of pool cue is this?
It's a 4-piece cue with carvings in a few of the pieces.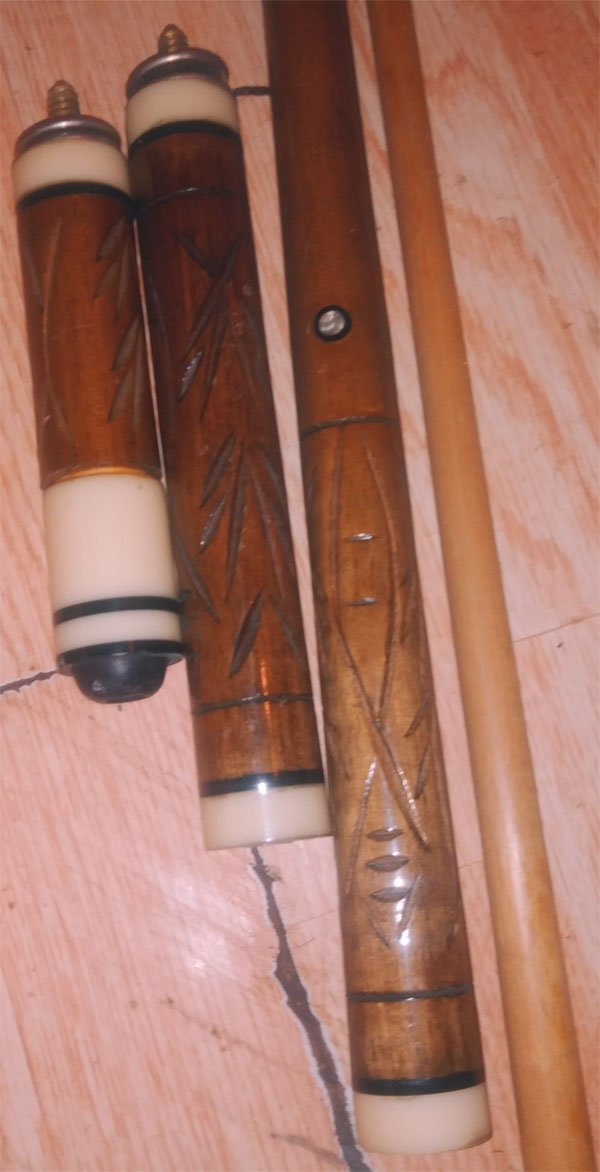 Tanya Rodie
Carved 4-Piece Cue Identification
Replies & Comments
---
billiardsforum on 10/16/2020 4:48:20 AM

There are literally 20+ previous questions asking about this same cue or very similar ones. Search for the word "carved" in this site's search box and you'll find them easily.

It's a cheap import item with no real value beyond it's novelty value (e.g. under $40).
Carved 4-Piece Cue Identification
Title: Carved 4-Piece Cue Identification
Author: Tanya Rodie
Published: 7/24/2020 9:33:46 PM
Last Updated: 10/16/2020 4:44:36 AM
Last Updated By: billiardsforum (Billiards Forum)