Brunswick Willie Hoppe Titlist Cue with Black Rectangle Logo
---
5/2/2020 10:14:48 AM
Brunswick Willie Hoppe Titlist Cue with Black Rectangle Logo
I have this Brunswick Willie Hoppe cue with a black rectangular logo on the butt, but can't find any info about it. I would like to know which model this is and what the value is.
I see some Brunswick Willie Hoppe cues online but they have a different label on the butt sleeve.
Thank you very much.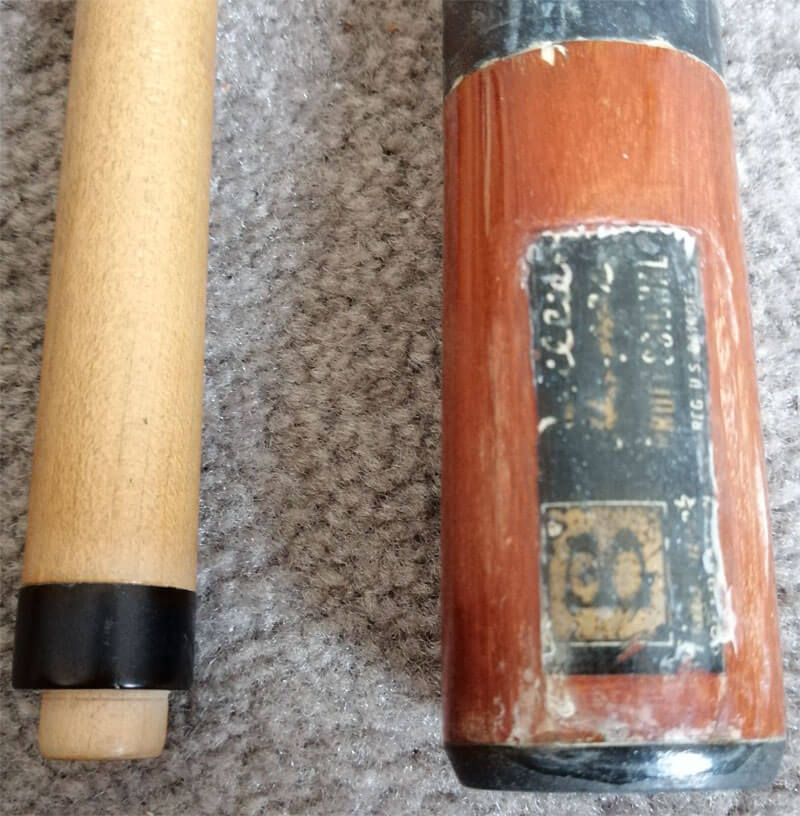 user1584881315
Brunswick Willie Hoppe Titlist Cue with Black Rectangle Logo
Replies & Comments
---
Type79 on 5/2/2020 10:34:06 AM

I confess I am not an expert on the details of the production history of the Willie Hoppe cues, but this is one of the later cues possibly after they outsourced production. Schmelke was a manufacturer for a period and later, Brunswick contracted with Adam.

Titlists were made in the thousands and in nice condition generally sell for $250-$350. The most common wood used was rosewood, so examples made with rarer woods (oak, padauk, ebony, etc.) command higher prices.

billiardsforum on 5/14/2020 3:47:18 AM

My notes date this to the 1960s based on the logo style.

Unfortunately, I don't have a catalog image to back that, nor could I locate one in the Brunswick archives. I'm always on the lookout so if I come across some marketing materials with this cue, I'll share it here.
Brunswick Willie Hoppe Titlist Cue with Black Rectangle Logo
Title: Brunswick Willie Hoppe Titlist Cue with Black Rectangle Logo
Author: user1584881315 (Jeremiah Voll)
Published: 5/2/2020 10:14:48 AM
Last Updated: 5/14/2020 4:03:04 AM
Last Updated By: billiardsforum (Billiards Forum)