Antique Rare Cue by J. Neuhusen Billardfabrik Berlin
---
12/11/2014 9:54:45 AM
Antique Rare Cue by J. Neuhusen Billardfabrik Berlin
I am looking for information on an antique rare pool cue by J. Neuhusen Billardfabrik Berlin.
I recently acquired two antique pool cues that appear to be pretty rare. I have done a lot of research on the internet, and van find very little about them. Possibly some of you can help me?
They are both stamped/engraved with "J. Neuhusen Billardfabrik Berlin."
They are both two piece with wooden threads.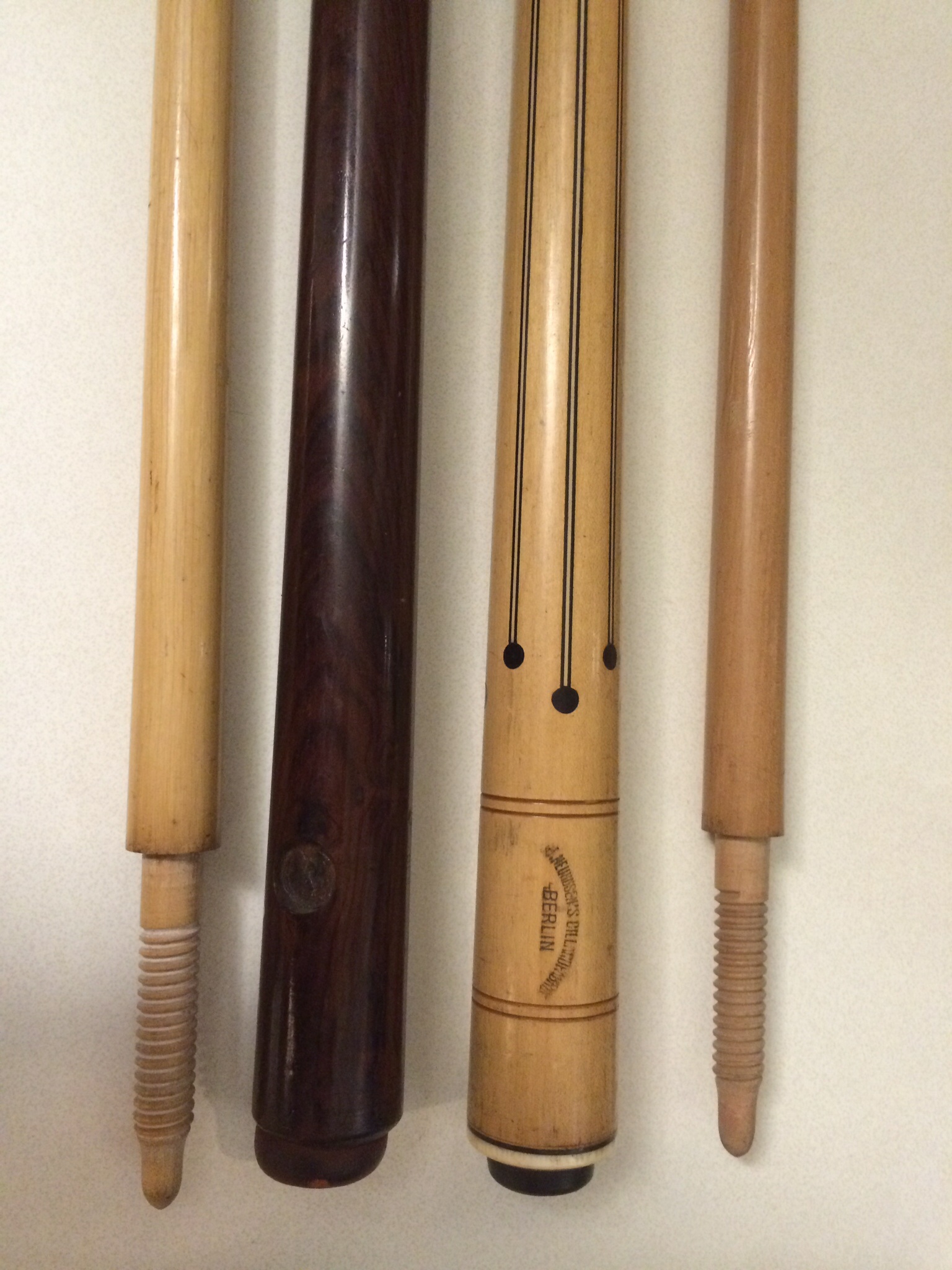 pdx_brenna
Antique Rare Cue by J. Neuhusen Billardfabrik Berlin
Replies & Comments
---
Fenwick on 12/12/2014 10:45:02 AM

What you have there are indeed very rare cues.

I just spoke to a gentleman who owns 1,200 cues just the other day. That's not a typo; 1,200 cues. He's a collector. He mentioned cues with a wooden joint, and thy seem to be his prize collectibles. I don't know when I'll see him again.

Mark Bellamy on 9/2/2017 1:44:13 AM

These are vintage carom sticks.

user1554659706 on 4/7/2019 10:55:07 AM

I have an old J. Neuhusen Billardfabrik pool table.
Antique Rare Cue by J. Neuhusen Billardfabrik Berlin
Title: Antique Rare Cue by J. Neuhusen Billardfabrik Berlin
Author: pdx_brenna (Brenna Giannini)
Published: 12/11/2014 9:54:45 AM
Last Updated: 9/4/2017 4:09:38 PM
Last Updated By: billiardsforum (Billiards Forum)