Adam Custom Cues Id
---
9/1/2018 2:52:35 AM
Adam Custom Cues Id
I have this cue with the Adam Custom Cues logo. Does anyone know what model this could be? It is probably similar to this Adam Custom Cues Snooker Cue:
Thanks in advance.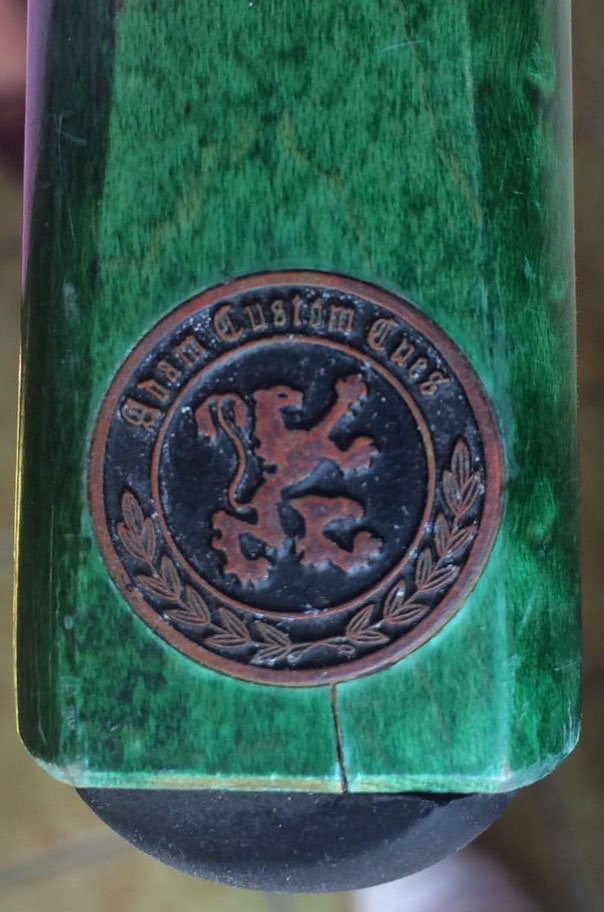 migi
Adam Custom Cues Id
Replies & Comments
---
billiardsforum on 9/4/2018 3:22:45 AM

You are right it is very similar to that other Adam Custom Cues snooker cue.

I did look at the same catalog I referenced in the other post, but don't see that color stain.

Definitely an Adam snooker cue though. I just can't find it in any catalogs at the moment.

migi on 9/4/2018 12:18:30 PM

Thanks for the info on the Adam Snooker cues and thanks for looking.

user1627233616 on 7/25/2021 10:20:17 AM

I live in Hong Kong China.

A few days ago, I got a pre-owned "Adam Custom Cue" from a billiard room. It is 3/4" cut. It's still very straight and is a great cue for control.
Adam Custom Cues Id
Title: Adam Custom Cues Id
Author: migi
Published: 9/1/2018 2:52:35 AM
Last Updated: 9/4/2018 3:57:08 AM
Last Updated By: billiardsforum (Billiards Forum)