8-Point Pool Cue Identification
---
12/5/2019 11:41:34 AM
8-Point Pool Cue Identification
I know nothing about this cue and was wondering if anyone here might.
It's an 8 point cue and none of the inlays are decals, if that helps.
There are no cue maker's marks anywhere on the pool cue that I can see.
The case is suede, the likes of which I have not seen before.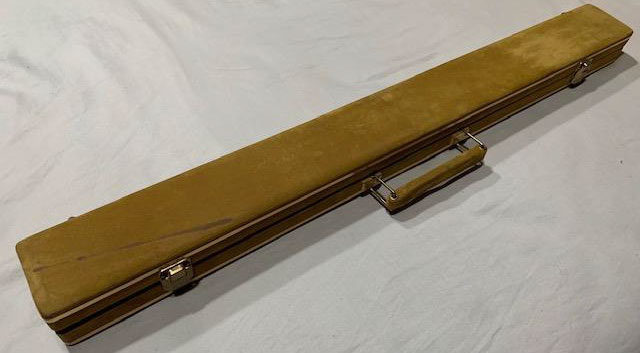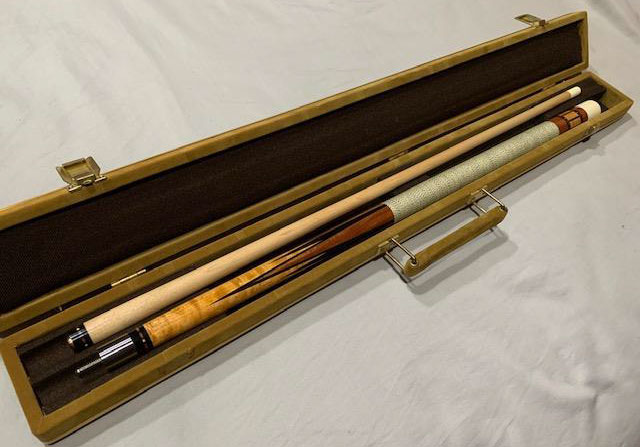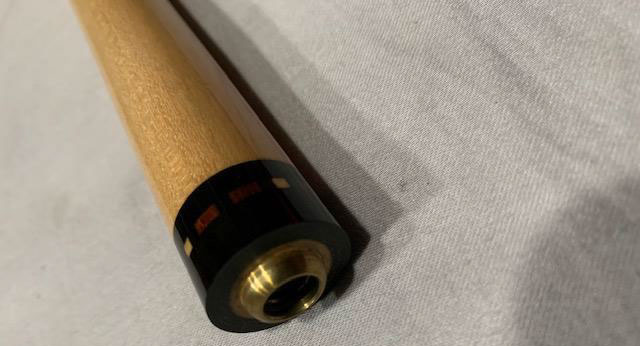 optimusprimerib
8-Point Pool Cue Identification
Replies & Comments
---
billiardsforum on 1/8/2020 1:57:25 AM

This is a nice looking pool cue.

Did you ever figure out who made it?

optimusprimerib on 1/25/2020 8:55:41 PM

Not a clue, but I do thank you for your help with this topic.

This cue identification is still driving me nuts, guys and gals.

I put up my cue rack last night and this is the only one of the eight cues that I can't identify.

I'm seeing Helmstetter similarities but also Craig Petersen-influenced design here and there, as well.
8-Point Pool Cue Identification
Title: 8-Point Pool Cue Identification
Author: optimusprimerib
Published: 12/5/2019 11:41:34 AM
Last Updated: 1/8/2020 1:46:23 AM
Last Updated By: billiardsforum (Billiards Forum)