19oz Meucci Cue with 4 Points
---
3/24/2019 1:24:38 PM
19oz Meucci Cue with 4 Points
Can you identify this cue and tell me which model it is?
It says "Meucci" on the butt, weighs 19oz, and has 4 points.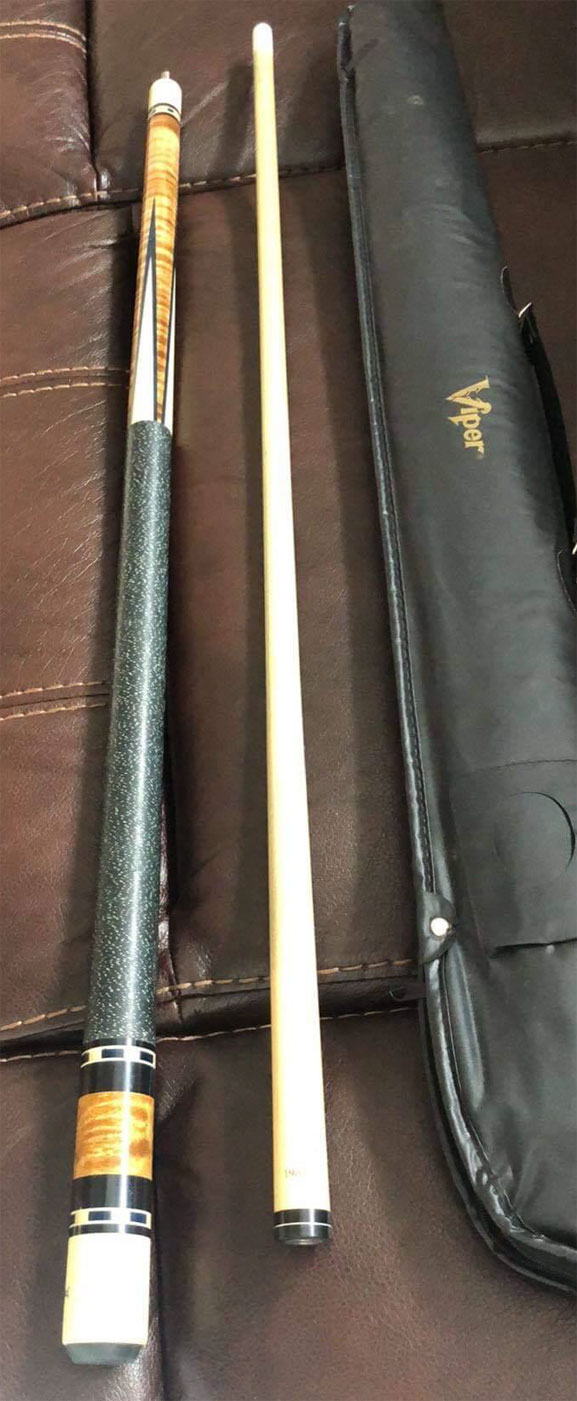 user1553459078
19oz Meucci Cue with 4 Points
Replies & Comments
---
billiardsforum on 3/24/2019 2:36:49 PM

Depending on when it was purchased it is either a:

Meucci M-7 cue (1990-1994 ish)
Meucci 95-12 cue (1995-1997 ish)
Meucci HOF-2 cue (1998 and later)

Basically no difference either way. Same cue, same cost, same MSRP, etc. They just roll-over a well-selling design into newer series as they retire an older series.

Tons of them around, not really collectible. Now that you know what they are you can watch eBay, etc. for pricing. Should be somewhere around the $200 mark, give or take.

Subtle difference you might think you see below are just photographic differences.

user1553459078 on 4/27/2019 7:37:33 AM

Buyer says shaft is not meucci, I wonder which one it is

billiardsforum on 4/29/2019 1:54:06 AM

Unfortunately there is nothing in the photo to identify the shaft.
19oz Meucci Cue with 4 Points
Title: 19oz Meucci Cue with 4 Points
Author: user1553459078
Published: 3/24/2019 1:24:38 PM
Last Updated: 3/24/2019 2:10:58 PM
Last Updated By: billiardsforum (Billiards Forum)