1988 Murrey Professional Series Cues Brochure
---
12/21/2018 3:16:04 PM
1988 Murrey Professional Series Cues Brochure
This is a 4-page December 1988 Murrey Professional Series Cues ad from Billiards Digest magazine. I was almost 8 years old when this ad went live.
The cues are nothing special, but what is significant is the 4-page spread in a print publication in that era dedicated to a pool cue line. Murrey was flush with cash off sales fueled by the movie "The Color of Money".
Companies were not typically purchasing four -page full-color spreads in print magazines in the 1980s. It wasn't cheap.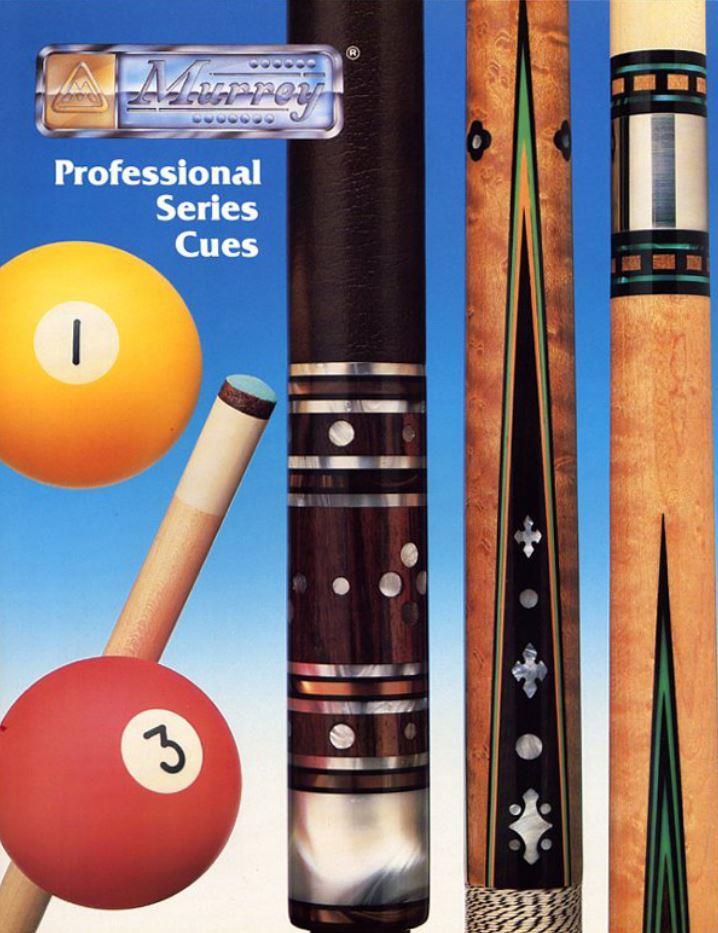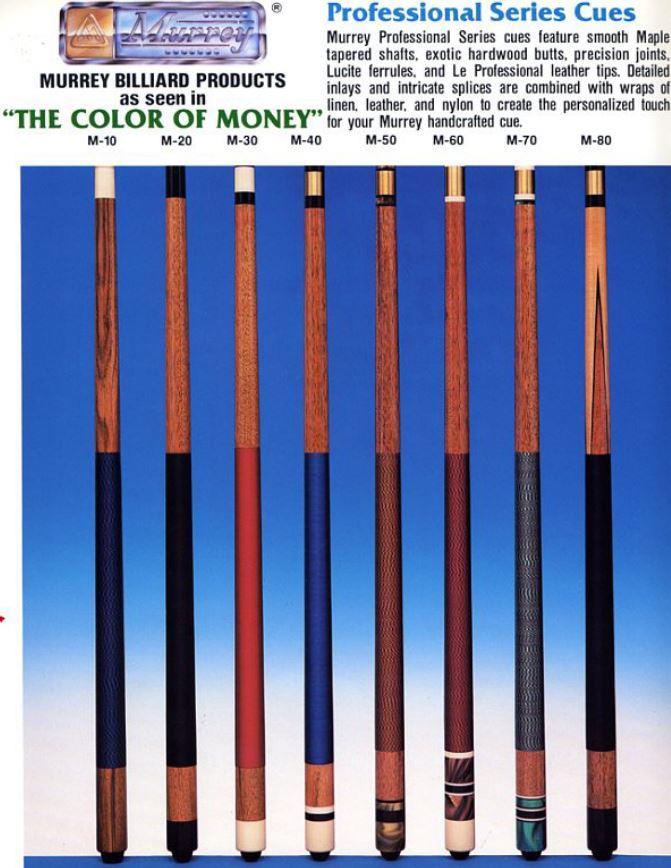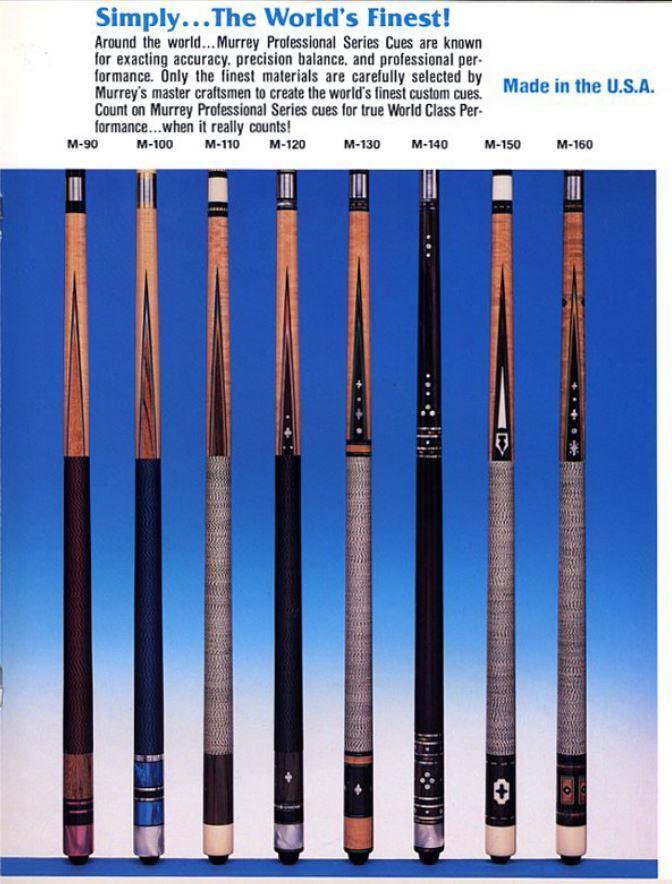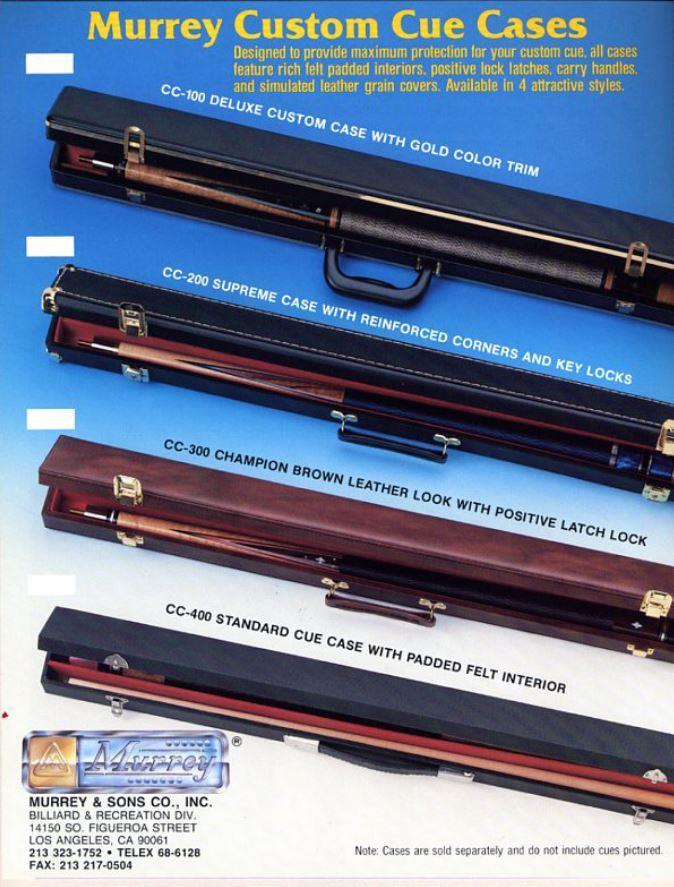 billiardsforum
1988 Murrey Professional Series Cues Brochure
Replies & Comments
---
Chopdoc on 12/21/2018 7:54:52 PM

These are all Viking made cues.

billiardsforum on 12/21/2018 7:57:27 PM

I wasn't aware of that. Good to know! Thanks.

Chopdoc on 12/21/2018 8:05:33 PM

Viking also made some of the Lou Butera cues and some of the Excalibur cues.

I have one one of the top Viking made Lou Butera cues but missed out on a Viking made Excalibur recently.

Some of the earlier Murrey cues from the 60's-70's were made by Valley.

Incidentally, the cue on the cover photo has vinyl veneers, and I think most of the others in that ad with veneers are vinyl as well.
1988 Murrey Professional Series Cues Brochure
Title: 1988 Murrey Professional Series Cues Brochure
Author: billiardsforum (Billiards Forum)
Published: 12/21/2018 3:16:04 PM
Last Updated: 12/21/2018 7:04:15 PM
Last Updated By: billiardsforum