Billiard Location Finder App Tablefinder
---
11/25/2016 1:16:16 PM
Billiard Location Finder App Tablefinder
Billiard Location Finder App "TableFinder" is a great app for iPhone.
You can find or add locations if you use it. It is free at the AppStore:
Check out the TableFinder App!
You can add new pool hall locations from all over the world directly within the app.
"TableFinder" by Phil Merz https://appsto.re/us/TJXh7.i
Try it out and let me know what you think about it.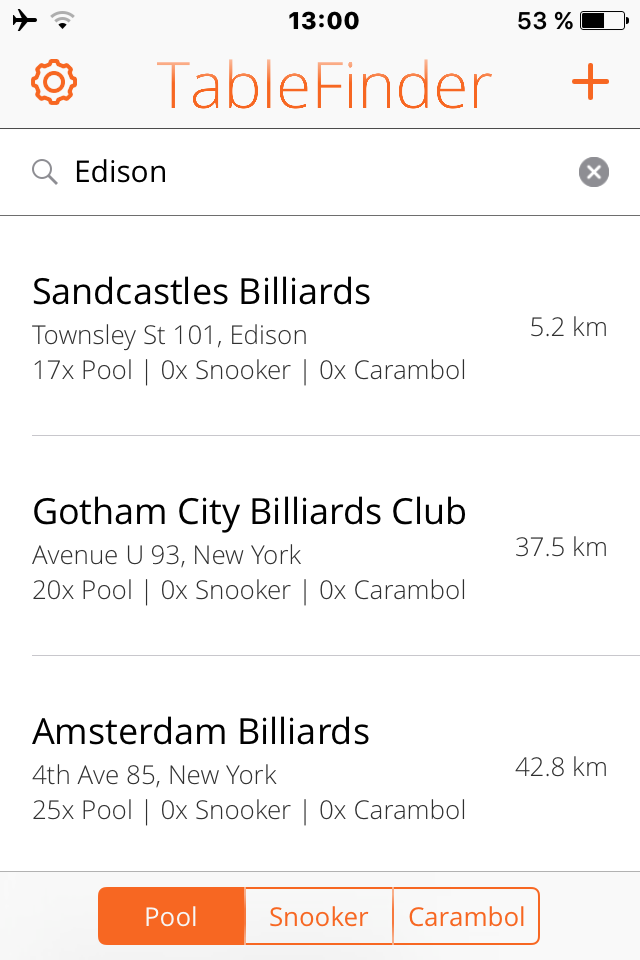 Bill Jahrt
Billiard Location Finder App Tablefinder
Billiard Location Finder App Tablefinder
Title: Billiard Location Finder App Tablefinder
Author: Bill Jahrt
Published: 11/25/2016 1:16:16 PM
Last Updated: 11/26/2016 7:31:33 AM
Last Updated By: billiardsforum (Billiards Forum)