Putting a Pool Table in a Small Area
---
7/15/2014 9:33:43 PM
Putting a Pool Table in a Small Area
I am considering getting a pool table to provide entertainment for friends and family.
However the room I have available is too small for a table but it adjoins another area that, if used, would make most of the pool table playable. The closest obstacle will be in a position where no shot is possible with even the shortest cue.
Does anybody else have this situation? If so, do those obstacles make it not worth having a pool table at all? Is it too frustrating to have an area that is not playable at all?
I am considering two possible layouts, both of which incorporate a seven foot pool table.
What do you think about these two options?
In pool table layout option 1 the pool table is in an orientation that is square with the room. As you can see the lower right corner of the table will be unplayable.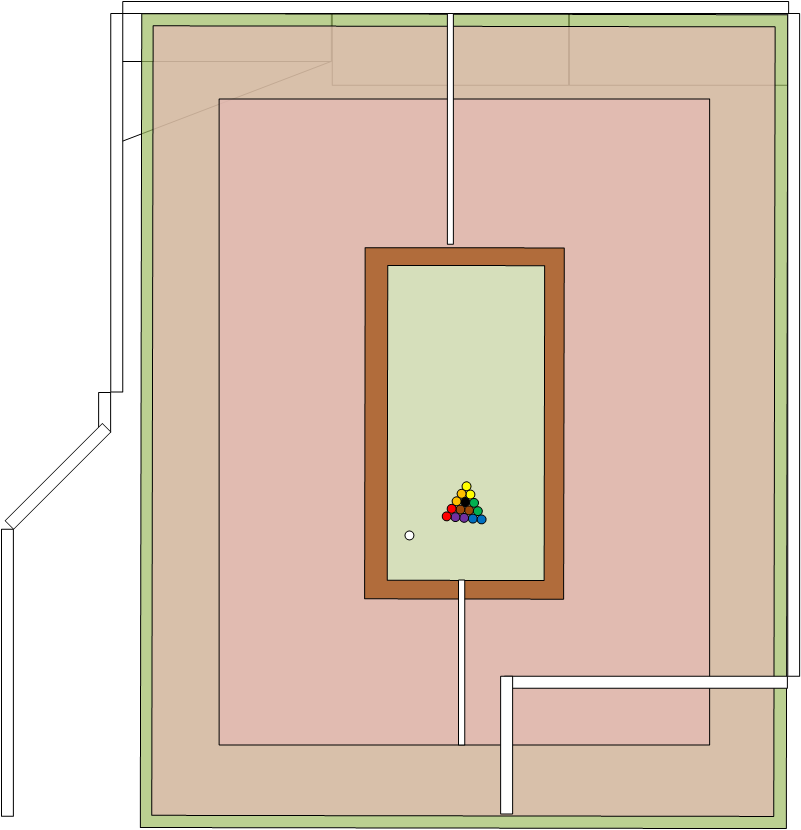 In pool table layout option 2, I realized that the cue does not need full extension at the corners of the table and will sweep a radius as it goes around the table. Using this assumption it may be possible to angle the table and minimize the unplayable area while at the same time moving more towards the center and opening up all four corners for play.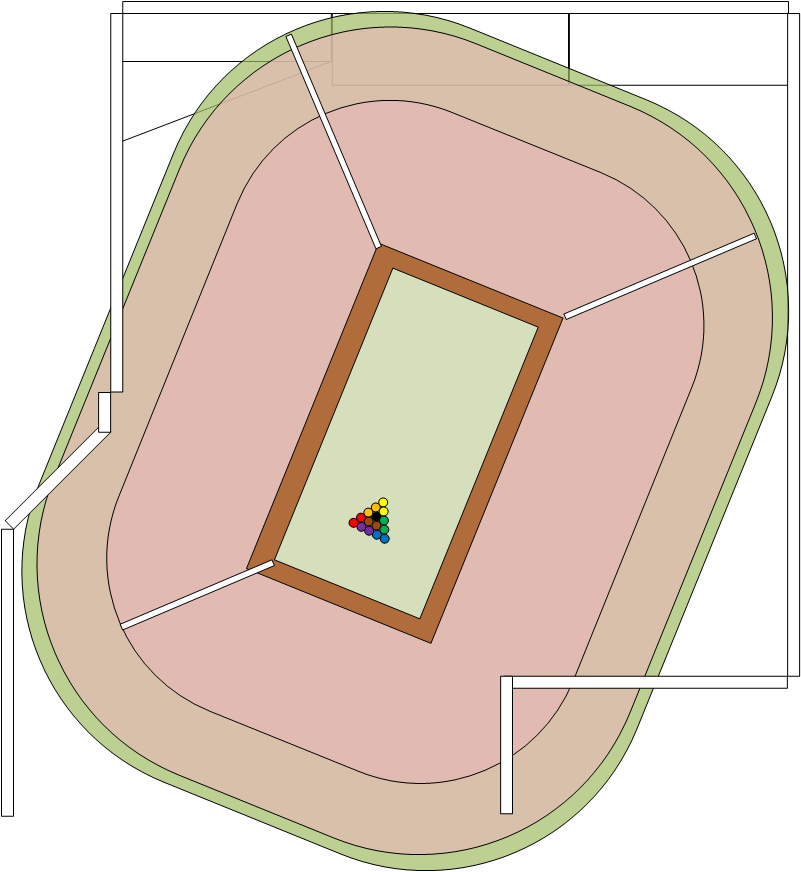 AlP
Putting a Pool Table in a Small Area
Replies & Comments
---
Putting a Pool Table in a Small Area
Title: Putting a Pool Table in a Small Area
Author: AlP
Published: 7/15/2014 9:33:43 PM