Putting a Dynamo-McIntire Pool Table in My Garage
---
6/15/2015 6:24:07 AM
Putting a Dynamo-McIntire Pool Table in My Garage
I bought a Dynamo-McIntire one owner pool tabl from Craig's list.
After some thought I decided the features of this old table made this a great buy.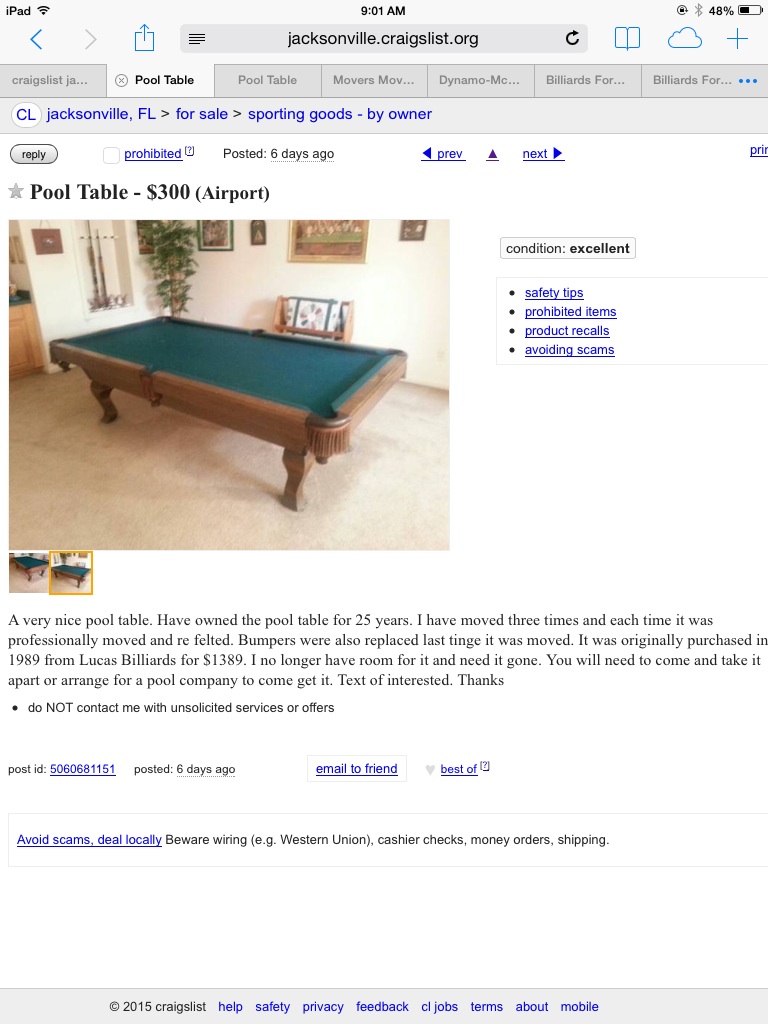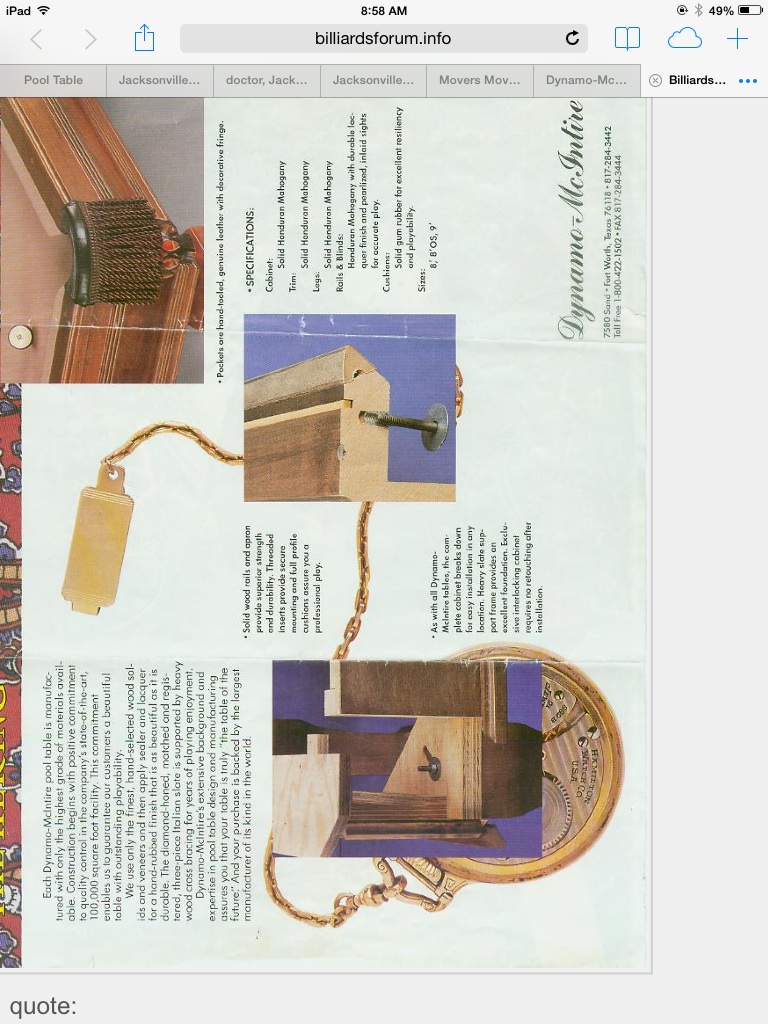 The brochure image was uploaded by a member here, and is why I made the choice.
I hired professional movers to move table this week, really excited. I'm thinking I'll have them replace felt and check cushions.
Should I do this? If so, what should I watch for?
Mikey
Putting a Dynamo-McIntire Pool Table in My Garage
Replies & Comments
---
Putting a Dynamo-McIntire Pool Table in My Garage
Title: Putting a Dynamo-McIntire Pool Table in My Garage
Author: Mikey (Mike Alan)
Published: 6/15/2015 6:24:07 AM