Joe Pechauer's Charity Pool Cue Project
---
12/17/2007 10:16:39 PM
Joe Pechauer's Charity Pool Cue Project
Joe Pechauer is running a charity pool cue project.
I normally don't post about this sort of thing, but I think this is a good cause by a quality cue maker. Here is an open letter from Mr. Joe Pechauer himself:
Dear Billiards Forum,

I am working on a special pool cue project for charity. A very unique pool cue with Brett Favre. There will only be 25 made. All will be hand signed by Brett Favre and numbered. J Pechauer Custom Cues plans to raise a minimum of $60,000. to donate to the Brett Favre Fourward/Deanna Favre Foundations.

Please help us make this successful by placing the information provided in the link below in your publication/website at the earliest time possible. If you need better pictures please let me know and I will provide them.

Please go to pechauer.com for more details.

Sincerely, Joe Pechauer J Pechauer Custom Cues Inc.

4140 Velp Ave. Green Bay, WI. 54313 800-934-7735 920-434-7755 Cell 920-606-7482 jpechauer1@aol.com pechauer.com
Seems like a good cause.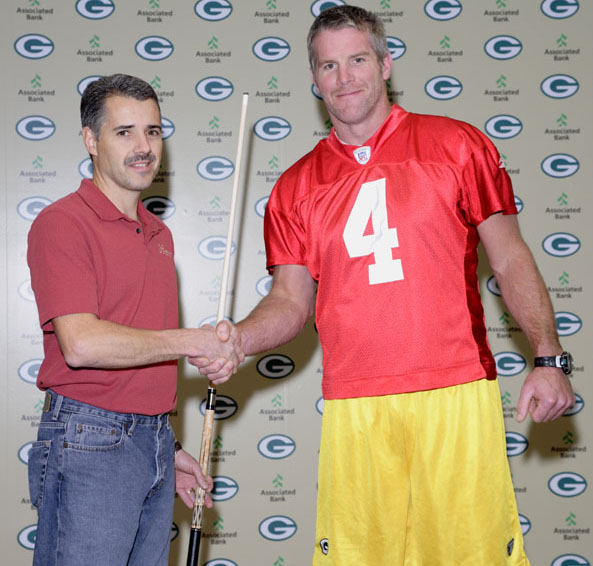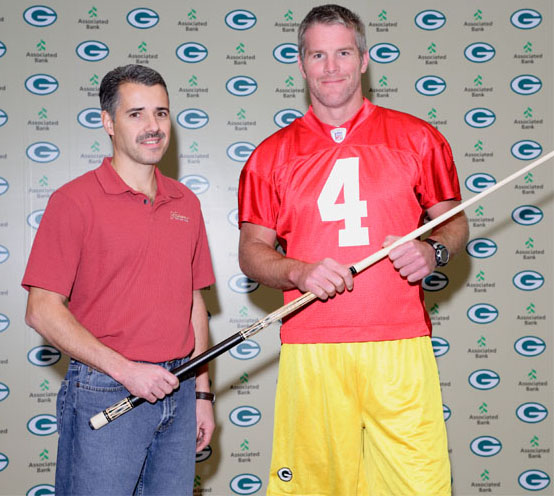 billiardsforum
Joe Pechauer's Charity Pool Cue Project
Joe Pechauer's Charity Pool Cue Project
Title: Joe Pechauer's Charity Pool Cue Project
Author: billiardsforum (Billiards Forum)
Published: 12/17/2007 10:16:39 PM
Last Updated: 12/17/2007 10:21:22 PM
Last Updated By: billiardsforum