8 Ball Get-Back Whip
---
11/30/2019 9:50:45 AM
8 Ball Get-Back Whip
I originally bought this rope chain with an 8 ball on the end for the purpose of making some get-back whips, and thought they were cool as I've never seen it before.
That same notion made my wife believe they might be rare and that I ought to do some research.
So, is it rare or significant? Would someone cherish this item?
I am not a collector of billiards balls, but at the same time, I do not wish to ruin something of significance.
If it is unique, I would gladly part ways with it.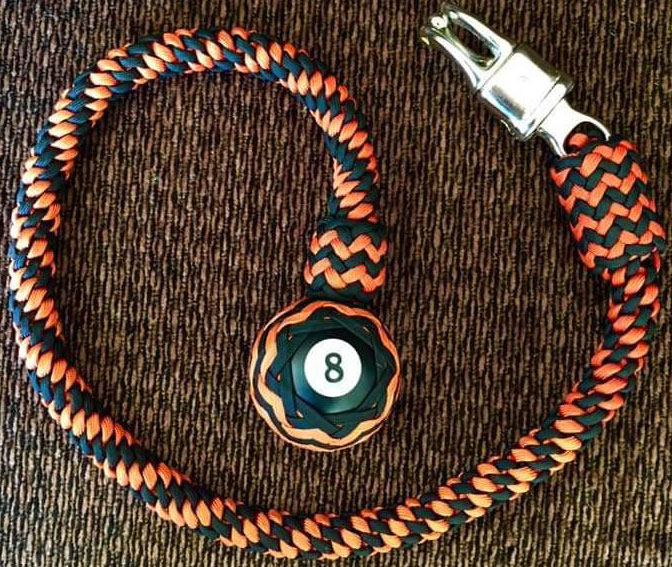 J.The.M
8 Ball Get-Back Whip
Replies & Comments
---
billiardsforum on 11/30/2019 1:01:56 PM

Nothing of significance here.

Another item in the sea of 8-ball paraphernalia e.g. magic 8-balls, novelty, etc.

Never hurts to check though.
8 Ball Get-Back Whip
Title: 8 Ball Get-Back Whip
Author: J.The.M
Published: 11/30/2019 9:50:45 AM
Last Updated: 11/30/2019 12:50:40 PM
Last Updated By: billiardsforum (Billiards Forum)