Sure Shot Pool Cue Aiming Sight
---
10/6/2017 1:37:29 PM
Sure Shot Pool Cue Aiming Sight
Introducing a new billiards product, the sure shot billiards cue sight
Some info:
Hello, My name is David Evans.

The way I came up with the idea for the Sure Shot Billiard Cue Sight is, one day, while shooting pool I came across a guy who had only use of one arm.

So to make the game even I chose to shoot with only one arm as well. In doing this I realized by looking down the shaft of the cue, aiming was more difficult and it was harder to see the tip of the cue. That's when the idea came to me, a sight similar to one that is on the barrel of a rifle.

After months of research the final design of the Sure Shot Billiard Cue Sight was created and months later by using it on the tip of my cue my aiming became better and also found it helped with cue stroke correction aka twisting of the wrist.

This tool was invented by me to help better your aim and stroke as well as for your enjoyment and I hope that you enjoy using the Sure Shot Billiard Cue Sight.
Reply to contact us for a free sample.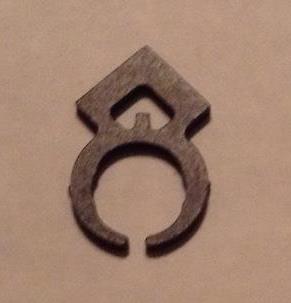 David Evans
Sure Shot Pool Cue Aiming Sight
Replies & Comments
---
john1 on 11/2/2019 9:21:16 PM

I filled out the order form on the Sure Shot Billiards Cue Sight web site.

When I pushed the place order button, I got the message that they "don't service my area".

Is there something wrong with Indiana?

David Evans on 11/3/2019 5:25:45 AM

@john1 - There is nothing wrong with the great state of Indiana. Your own On Cue Billiards streams some strong players from your area. I checked and can't find anything wrong with the website.

Please try again and email me from the site if you have any other problems and I will do a work around of the location. Use the coupon code CRAZYBOB for a 10% discount off the product. He is the commentator for On Cue Billiards.
Sure Shot Pool Cue Aiming Sight
Title: Sure Shot Pool Cue Aiming Sight
Author: David Evans
Published: 10/6/2017 1:37:29 PM
Last Updated: 2/28/2018 10:08:24 PM
Last Updated By: billiardsforum (Billiards Forum)