Philip Mcgreevy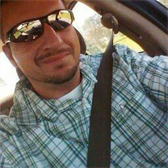 Philip Mcgreevy
Buisness Owner at Diamond B Auto Service and Repair
Virginia Beach, VA United States
User Status
Offline
Last seen

3 years ago

Member for

3 years

1030 profile views
Member #11993
About Me
I'm a busy man running a business.
I'm recently married to my beautiful woman.
I played pool in APA leagues for 15 years, stopped playing for a while (3yrs), and in the past year I been playing in local 9 ball tournaments.
I also sub on my buddy's local 8 ball league. I'm beginning to make more time to play the game I love.
Latest Activity by Philip Mcgreevy
Questions & Topics by Philip Mcgreevy:
My Gear
Playing Cue: Meucci Gambler, Karella Cues, Balabushka, Joss , Falcon
Jump/Break Cue: McDermott
Pool Table: No Longer Own One
Companies I Own/Promote
Diamond B Auto Service and Repair