Low_Bridge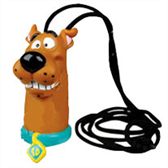 Low_Bridge
Bill D'addio (aka: Billy Daddis)
Owner, Management at United Billiards, Inc.
Holiday, FL United States
User Status
Offline
Last seen

12 years ago

Member for

12 years

1790 profile views
Member #1895
About Me
My name is Bill D'Addio, and I live on a salty shallow river to the northwest of Tampa Bay, Florida.
I run United Billiards and related companies, which were originally founded by Arthur & Neatia Daddis:
United Billiards, Inc. (UBI)
Art Daddis, Inc. (ADI)
Swan Games
We sell many pool tables, bimbo the clown, daddio, pong, air hockey, the boxer, etc.
"I've always wanted to start making pool tables again"
-Billy "Daddis"
Latest Activity by Low_Bridge
Answers & Replies by Low_Bridge:
My Gear
Pool Table: United Billiards and Art Daddis Pool Tables