jmpooltables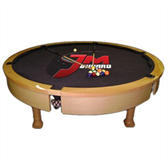 jmpooltables
Owner at The JM Billiard Co.
Fontana, CA United States
User Status
Offline
Last seen

12 years ago

Member for

12 years

933 profile views
Member #2080
About Me
Visit jmbilliard.com for a selection of quality pool tables. JM Billiard Co. is a leading supplier and manufacturer of round billiard tables.
Latest Activity by jmpooltables
jmpooltables has not contributed as of yet.