James Perkins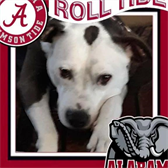 James Perkins
Cropwell, AL United States
User Status
Offline
Last seen

1 week ago

Member for

3 years

951 profile views
Member #13839
About Me
Old guy. Not good at pool. I like old things like my pool table. I like bringing things back to life and keeping our past out of the dumps.
I am a hobby machinists which means I know enough to know I know very little. I like old machinery and tools and I like keeping my mind busy and creative.
This old Fischer pool table took me back in time (see my posts below). They were very loud back then.
Latest Activity by James Perkins
Questions & Topics by James Perkins:
Answers & Replies by James Perkins:
My Gear
Playing Cue: Viper Modified Customized
Jump/Break Cue: House Cue
Pool Table: Fischer Regent Barbox