gott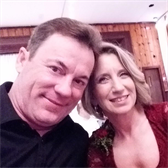 gott
Lexington, AL United States
User Status
Offline
Last seen

2 years ago

Member for

2 years

596 profile views
Member #16091
About Me
Everyday is a weekend... LOL. I'm disabled with leukemia.
I live in north Alabama.
I've played pool since I was a child. I have not played much in the last 15 years but things change fast. I just got my first pool table.. The best part is that I have nothing to do but play pool.
I'm going to get GOOD AGAIN!
Latest Activity by gott
Questions & Topics by gott:
My Gear
Playing Cue: Bar Stick. Kinda Looks Like One
Jump/Break Cue: Same As Playing Cue
Pool Table: Burnswick Reno