Fresno9baller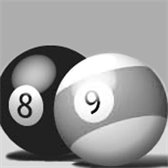 Fresno9baller
Occupation: Sales, Management
User Status
Offline
Last seen

13 years ago

Member for

13 years

1019 profile views
Member #1360
About Me
I was born, I lived, I died, so what.
Haven't been playing much pool lately since my brother moved outta town. Would like to find time to work on my game.
Hobbies: Billiards of course, Custom cars and trucks,car shows, wrenching on my two 4wd's, playing basketball and watching sports (mainly football and basketball), watching billiards on tv and playing texas hold'em.
Favorite Quotes: "You think I outta lose some weight?"
Latest Activity by Fresno9baller
Fresno9baller has not contributed as of yet.
My Gear
Playing Cue: Balabushka
Pool Table: Acme Pool Table
My Vitals
Gender: Male
Marital Status: Married
Age: 51 years