2014 Ontario Open Junior 8 Ball Championships in North Bay, ON
---
5/13/2014 6:22:32 AM
2014 Ontario Open Junior 8 Ball Championships in North Bay, ON
Registration is open for the 2nd Annual Ontario Open, Junior 8 Ball Championships. This event is open to ALL JUNIORS, no league experience necessary.
Partners Billiards & Bowling 361 Main Street E North Bay, Ontario P1B 9M2
The event is being held in North Bay, Ontario on July 25th & 26th 2014 and is open to all Juniors, including those that are not part of a pool league - it is a great opportunity for Junior Players. More Information can be found at partnersjuniorpool.com.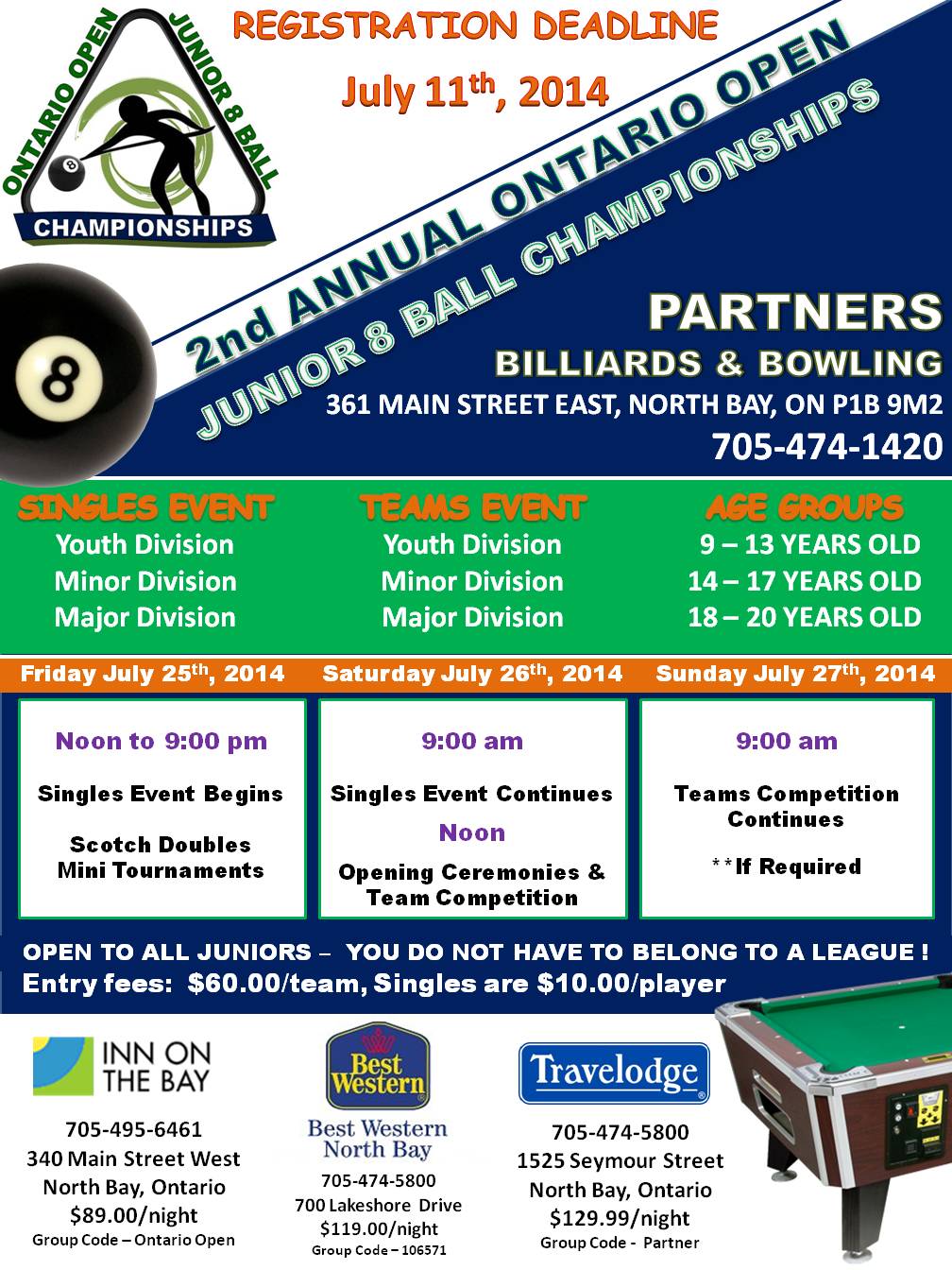 For more information contact:
Kelly Raymond Junior Pool League Coordinator (705) 476-7427 (705) 491-0888 (cell)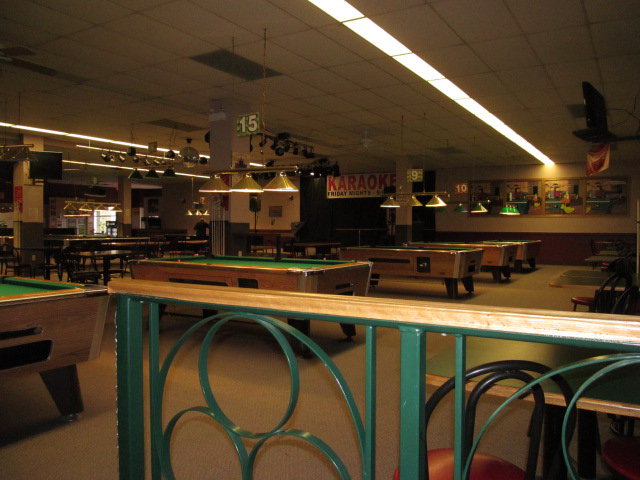 An error occurred on the server when processing the URL. Please contact the system administrator. If you are the system administrator please click
here
to find out more about this error.