2012 South Dakota State Valley 8-ball Tournament in Rapid City SD
---
2/9/2012 9:16:43 AM
2012 South Dakota State Valley 8-ball Tournament in Rapid City SD
The South Dakota State Valley 8-ball Tournament Rapid City, SD pool and dart tournament is held each year at the Rushmore Plaza Civic Center in Rapid City, SD. It is time for the 2012 SD State Valley 8 Ball tournament and the 28th Annual State Valley Team Pool Tournament.
Tournament Date: February 01, 2012
Here is some footage from last year's tournament on March 16-20, 2011.
This pool tournament is organized by the South Dakota Pool & Dart Tournament Corporations.
2012 South Dakota State Valley 8-Ball Tournament and the
28th Annual State Valley Team Pool Tournament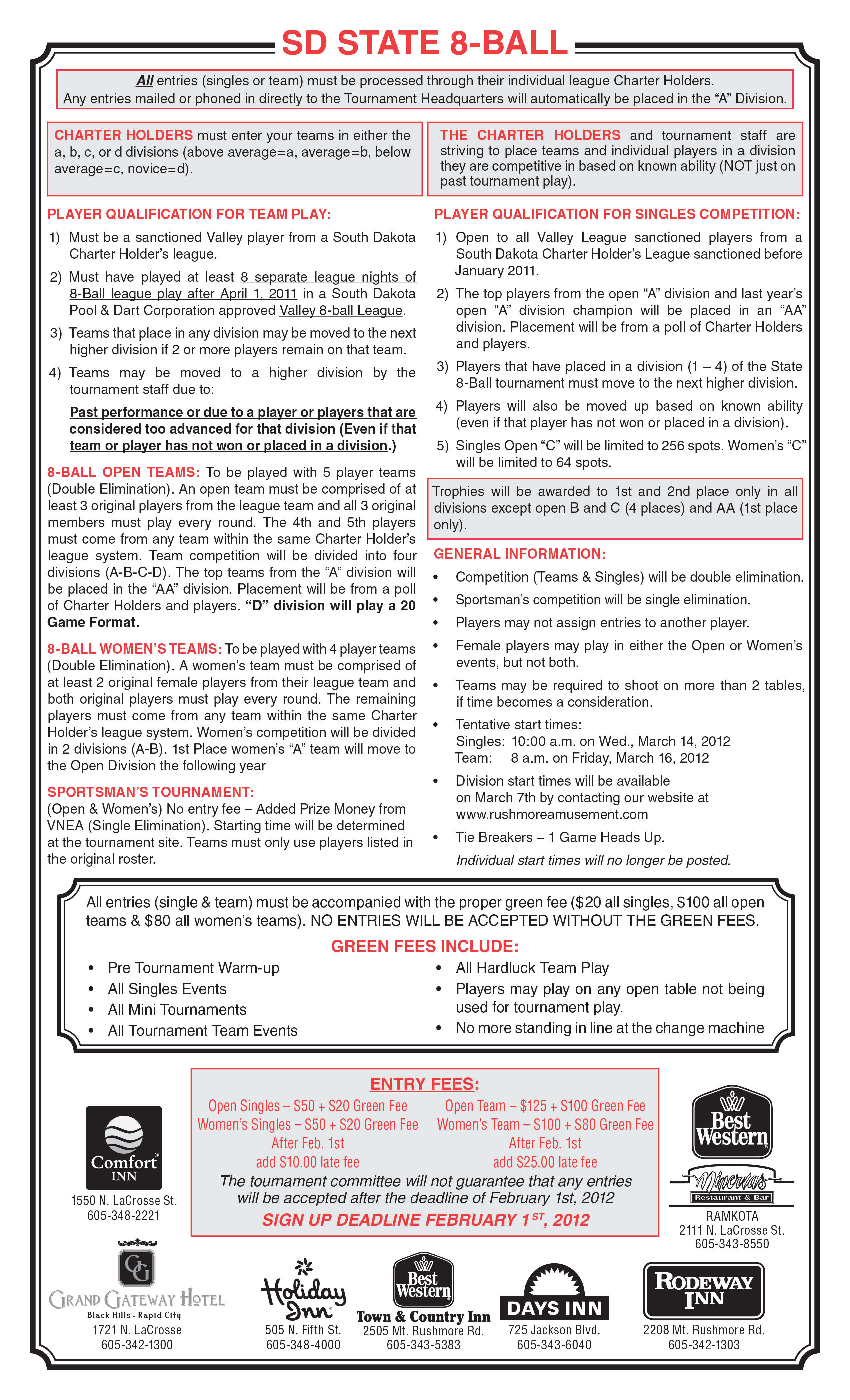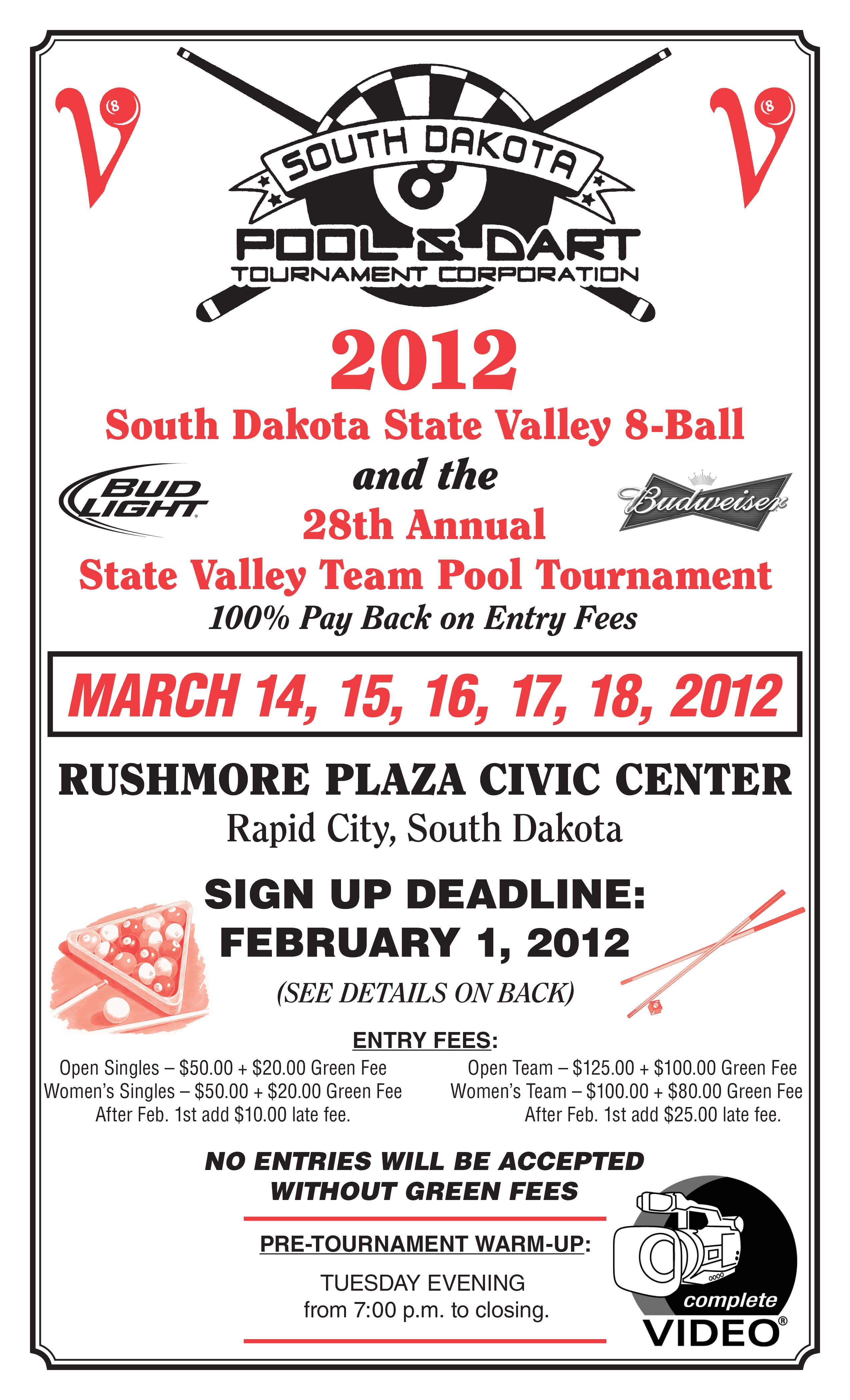 visitrapidcity
2012 South Dakota State Valley 8-ball Tournament in Rapid City SD
2012 South Dakota State Valley 8-ball Tournament in Rapid City SD
Title: 2012 South Dakota State Valley 8-ball Tournament in Rapid City SD
Author: visitrapidcity (Jared Trask)
Published: 2/9/2012 9:16:43 AM