2011 Amateur Central Virginia Classic in Lynchburg VA
---
11/5/2007 3:15:08 AM
2011 Amateur Central Virginia Classic in Lynchburg VA
The Central Virginia Classic is a friendly amateur pool tournament being held at Friendly Cue Billiards in Lynchburg, Virginia. Multiple formats are being played, including 8 Ball and 9 Ball Singles, and 8 Ball 4-Man Teams
Friendly Cue Billiards 20722 Timberlake Rd Lynchburg, Virginia (434) 239-8166 https://www.facebook.com/Friendly-Cue-Billiards-584732298223710
Entry Fees:
Entry - $50 for Nine ball Event
Entry - $120 per 4 man team Eight ball Event
Formats, Dates, Times:
Friday November 9, 2011 - meet and greet, players arrive, socialize, find us, refreshments provided.
Saturday November 10, 2011 - Nine ball. Meeting of the players at 10 am, game time noonish.
Sunday November 11, 2011 - Eight ball, 4-man teams.
The registration/entry will include all table time, a meal during the tourneys, and coupons that can be used on subsequent visits worth approx. 80% of the entry.
Three flights! That's right, 3 Flights - A, B, C. Calling all the little guys! My folks are playing here and will be in the C and B Flights, nobody should feel intimidated in or during this tourney.
We will be open 72 consecutive hours for nonstop play and ACTION of course. Our Calcutta will be a hefty one.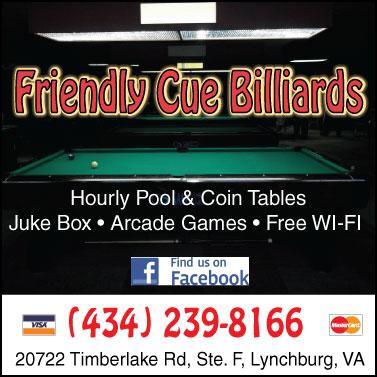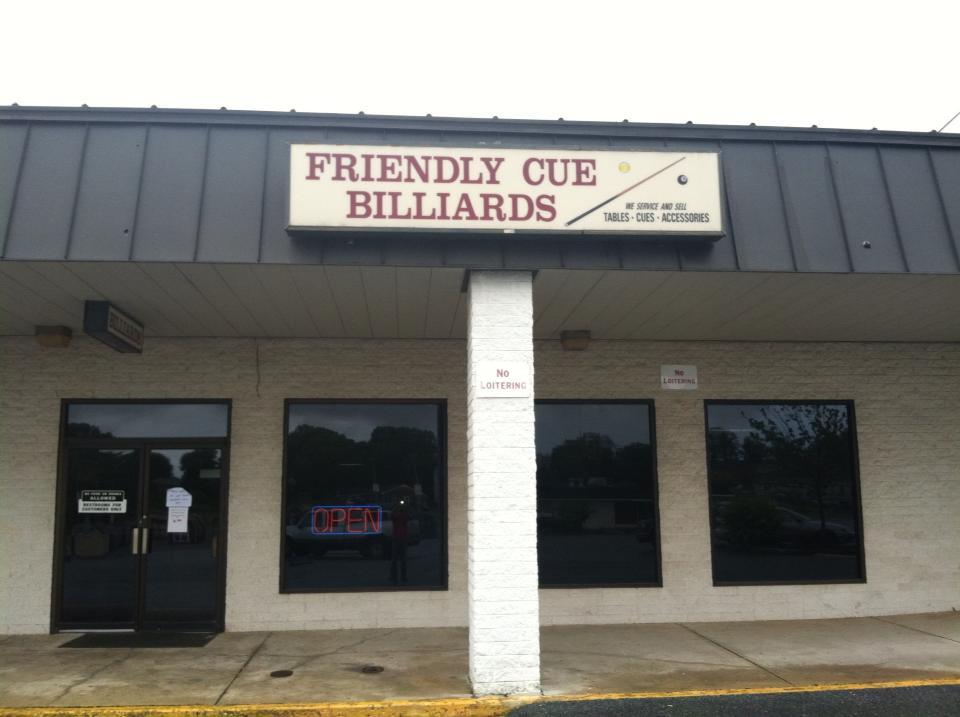 trashcancharlie
2011 Amateur Central Virginia Classic in Lynchburg VA
2011 Amateur Central Virginia Classic in Lynchburg VA
Title: 2011 Amateur Central Virginia Classic in Lynchburg VA
Author: trashcancharlie (Jay Tomlinson)
Published: 11/5/2007 3:15:08 AM