2010 8 Ball AZPL Spring State Championships in Glendale, AZ
---
5/16/2010 10:59:46 AM
2010 8 Ball AZPL Spring State Championships in Glendale, AZ
Arizona Pool Leagues and Stingers Bar and Grill in Glendale, AZ present the 2010 AZPL Spring State Championships.

The 8 Ball tournament is being held at Stinger's Sports Bar & Grill on the weekend of May 15, 2010 in Phoenix, Arizona.
Stingers 8 Ball 6's & 7's Singles Tournament
Doors open on 2010-05-15 at 11AM
Play begins at 12:00 PM Noon
This tournament will use APA rules and formats
Double Elimination: 6's race to 2, 7's race to 3
The entry is $10.00 per person with $100.00 added in
6 and 7 level tournaments are a great way to get tournament experience before the APA season finals, and are always a great deal of fun because the level of competition is on par with the normal skill levels of players in standard league play.
Stinger's Sports Bar & Grill 10040 N 43rd Ave Glendale, AZ 85302 (623) 937-9645 stingerssportsbar.com https://www.facebook.com/stingersbar/ Hosted By: Doug Nowlin Phone/Fax: (602) 920-9192 apaphx@cox.net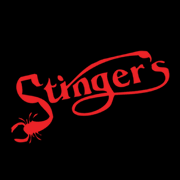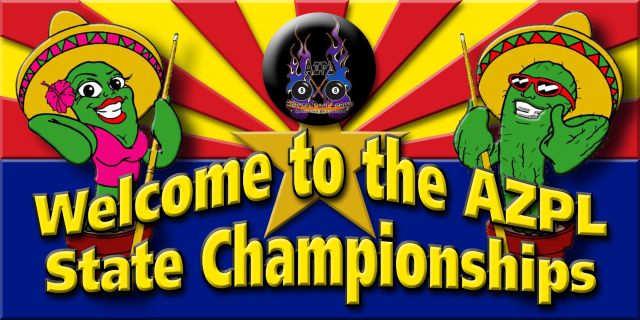 Congratulations to George Galbarski, Eric Ely, Carrie Hawley & Juan Valenzuela of Show Me the Money! They are the Spring 2010 AZPL State Champions!
Here is how the play went down:
The winners, "Show Me The Money" began by defeating the "Crushers", "Controlled Chaos", "Saint Nicholas Circle Jerk", "Not in a Blue Moon", "Balls in Hand", "Wolfpack" and the "Hound Dogs" to face off against Bob Campbell, Jake Mueller & Jimmy Disken of "Misery II" for the State Championship.
In the match "Show Me the Money" was up 30-16 after 3 games.
Jake Mueller defeated George Galbarski 10-6 for the first win for "Misery II"
Juan & Eric went on a 20-7 run to put them up 56-33 after 6 games
In game 8 Juan scored 5 vs. Jimmy to clinch the win for the undefeated "Show Me the Money"
Here is a photo with the winning team: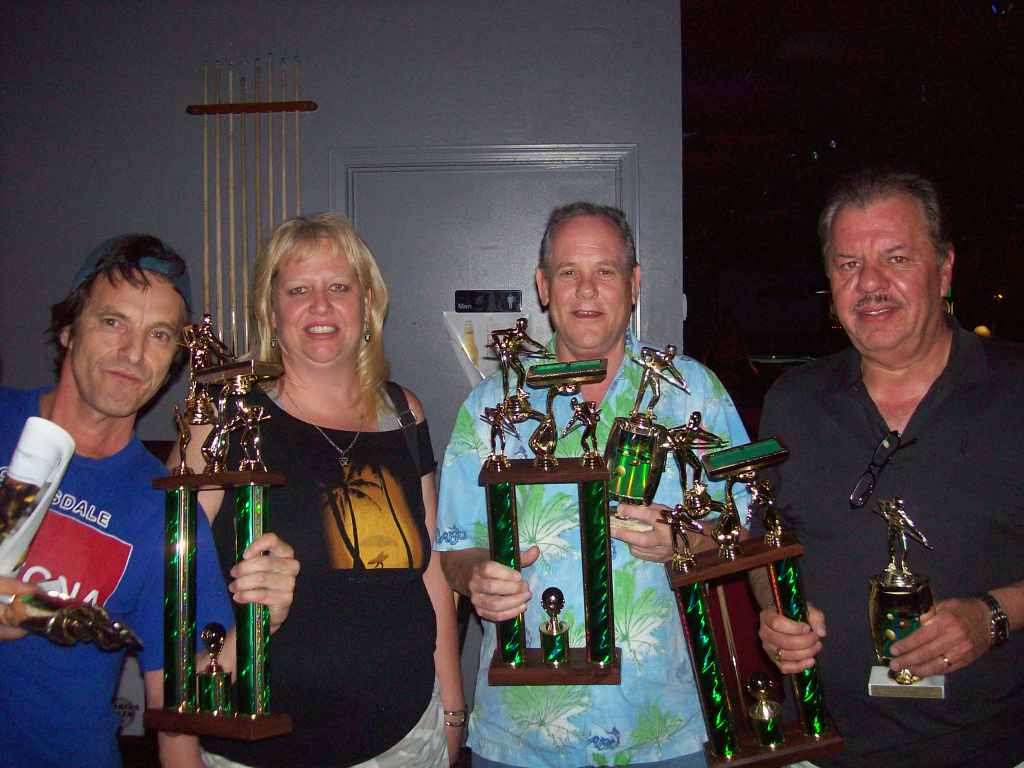 argonath
2010 8 Ball AZPL Spring State Championships in Glendale, AZ
2010 8 Ball AZPL Spring State Championships in Glendale, AZ
Title: 2010 8 Ball AZPL Spring State Championships in Glendale, AZ
Author: argonath (Kenneth Schortgen)
Published: 5/16/2010 10:59:46 AM