Old Brunswick with metal legs
---
2/12/2014 12:31:10 PM
Old Brunswick with metal legs
Maybe I should say very old. I was wondering if this has been rebuilt by someone. It has a ball rack sort of like Gold Crown tables but it's different. I've seen no metal legs like these. I suppose they could have been fabricated by the owner but it seems they could have been made more simple.
Anybody seen a Brunswick similar to this. I couldn't find a picture or even one being mentioned. I couldn't find the emblem on the ball rack either.
It was posted last night about 9pm on Craigslist and sold before 9am this morning. I was too slow. It went for $75.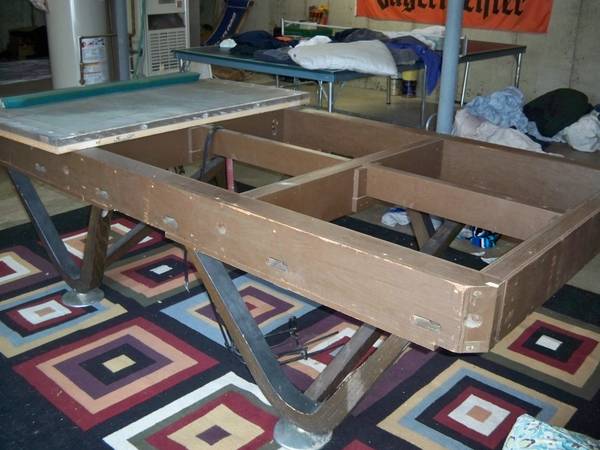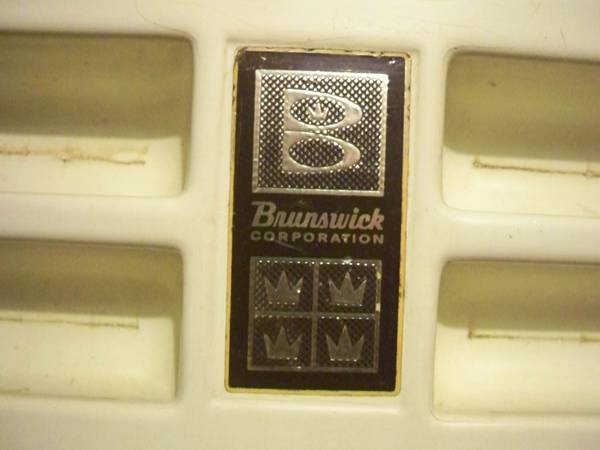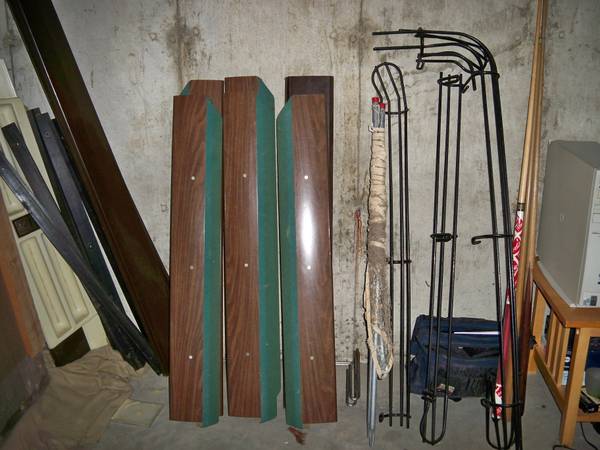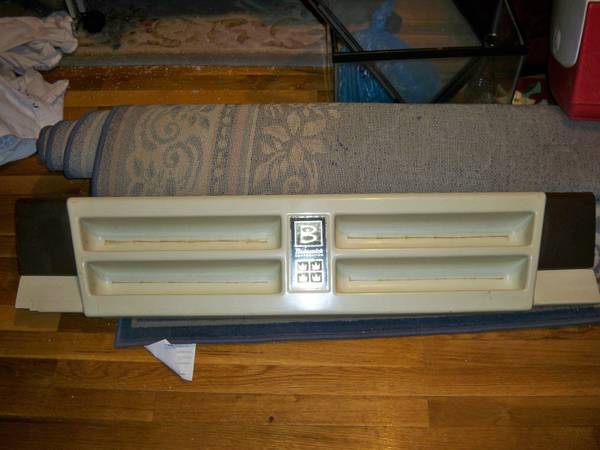 They said all the pieces were there and they were numbered.
Oh well, I'll keep watching and waiting for another.
pman777
Old Brunswick with metal legs
Replies & Comments
---
guest on 2/13/2014 8:51:00 PM
pman777 on 2/18/2014 10:48:16 AM

Thank you and apparently the legs I thought to be metal are actually wood. The pictures certainly fooled me.
Old Brunswick with metal legs
Title: Old Brunswick with metal legs
Author: pman777
Published: 2/12/2014 12:31:10 PM