Used 8' Olhausen Pool Table for Sale
---
2/9/2014 4:24:02 PM
Used 8' Olhausen Pool Table for Sale
I have an 8' Olhausen Reno in pristine condition that I want to sell with all the accessories. We bought it new and shortly thereafter the health of both my husband and I deteriorated so that we played on the table maybe a dozen times at most. We want to sell it along with all the accessories; balls, cues sticks, stools, triangles, etc. etc. We even have a light over the table. All is available and I expect to sell for far less than we paid but I also believe billiards aficionados will appreciate the condition of the table and make fair offers.
If you are interested, send me an email to ApolloCalypso@gmail.com and I will reply with a link to online photos and a list of all the accessories.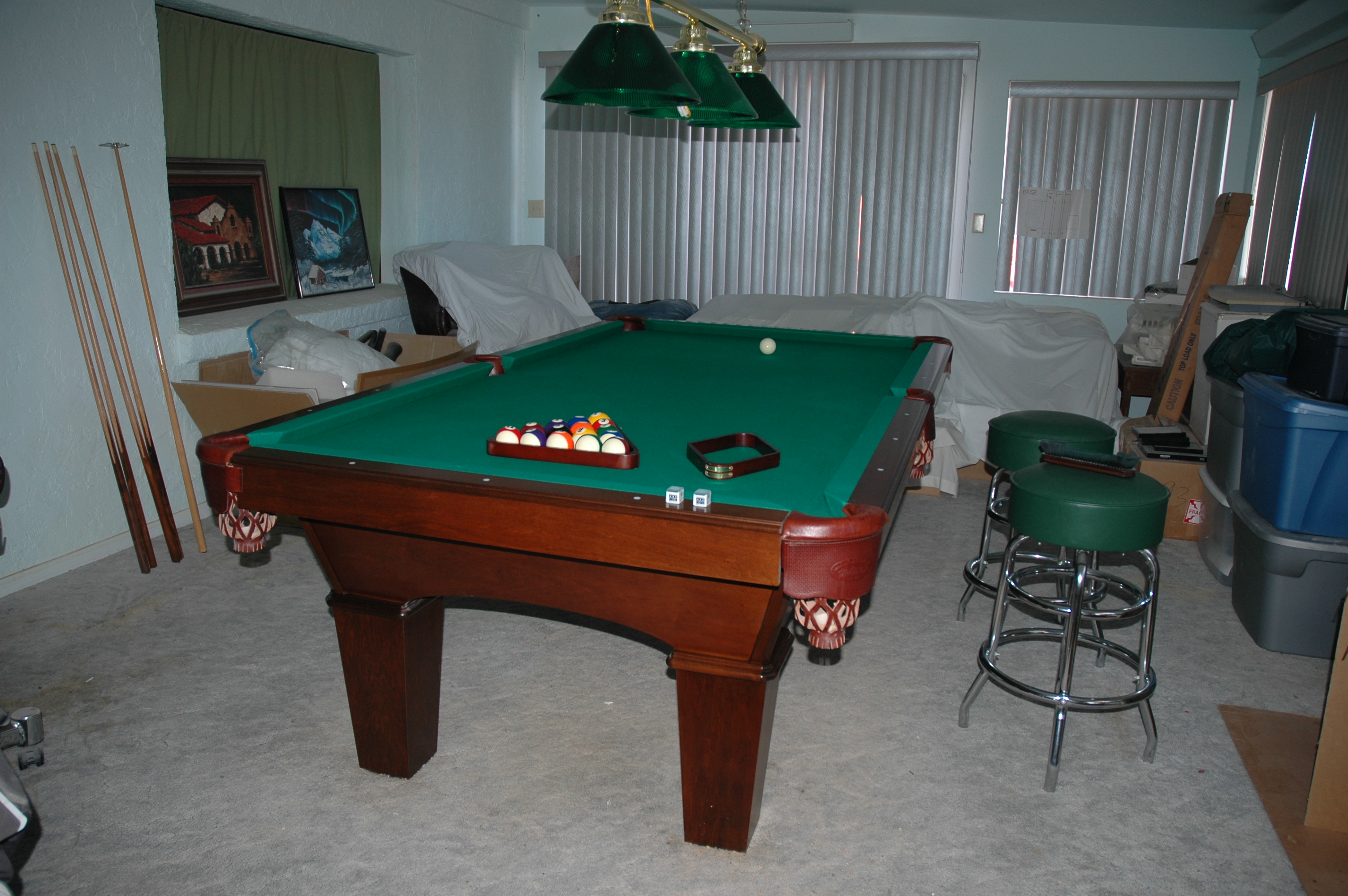 I can provide more photos if you are interested in this pristine condition 8' Olhausen. Also offering accessories (balls, cue sticks, stools, ceiling lamp, etc.). I'm sure we can negotiate a price that will be amazing for buyer and fair for seller.
LMSoAz
Used 8' Olhausen Pool Table for Sale
Used 8' Olhausen Pool Table for Sale
Title: Used 8' Olhausen Pool Table for Sale
Author: LMSoAz
Published: 2/9/2014 4:24:02 PM