Brunswick Wellington Pool Table For Sale
---
7/26/2013 5:38:28 AM
Brunswick Wellington Pool Table For Sale
July 2013 on behalf of Melissa Clark, mgc218@mac.com
We are moving in 2 weeks and we need to sell this pool table. It is about 50 years old and it has been recently recovered with new cloth. I believe it's a Brunswick Wellington billiard table. Photos are attached below.
We are located in Los Angeles, CA.
Thanks, Jeffrey Clark
(310)394-9225 or (310)740-2810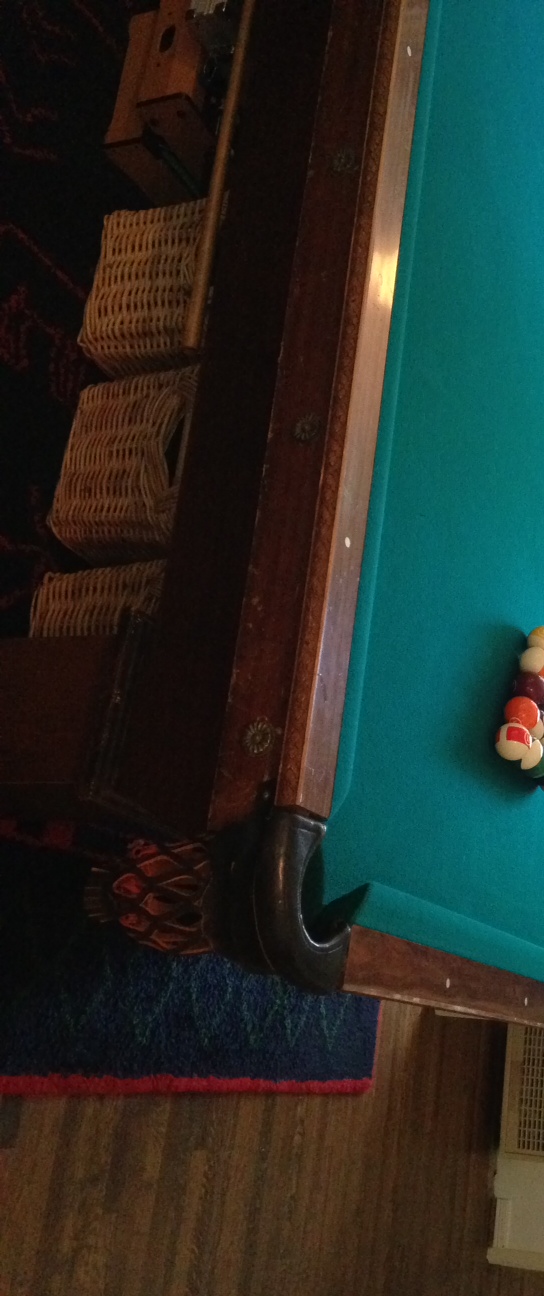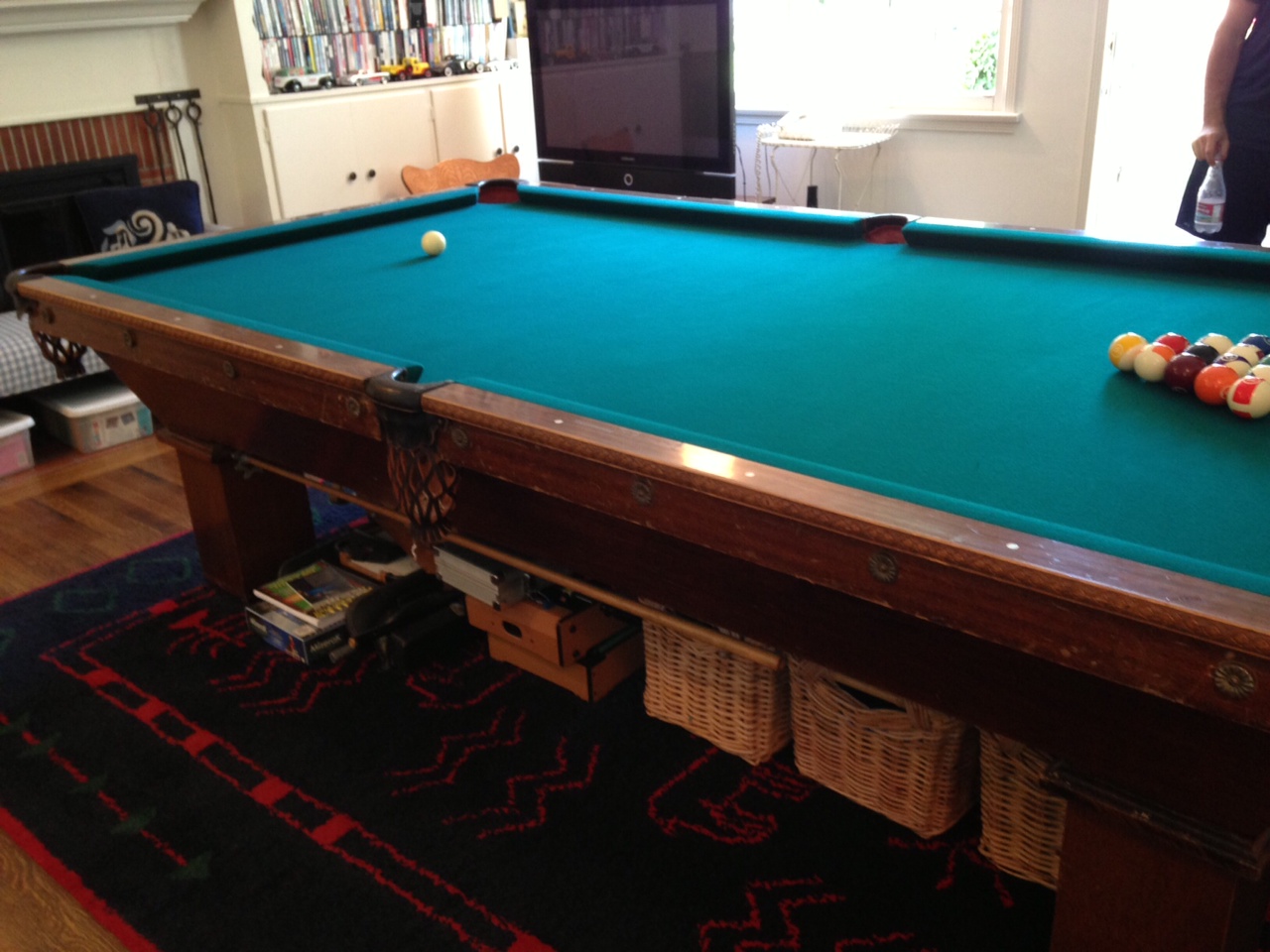 An error occurred on the server when processing the URL. Please contact the system administrator. If you are the system administrator please click
here
to find out more about this error.