Adler Wellington 9' Pool Table For Sale in Culver City, CA
---
5/6/2011 5:33:23 PM
Adler Wellington 9' Pool Table For Sale in Culver City, CA
I'm selling my 1960's vintage Adler Wellington 9 ft. pool table for a REDUCED PRICE of $800. I'm located in Culver City, CA. I'm the 2nd owner. I need to sell it by 5/13, otherwise I have to move it into the garage for storage. I'm remodeling my living room.
It's a beauty and is in pretty good shape. Adler makes high quality pool tables. The frame is solid wood with exotic wood veneers. I believe my table has tiger oak, not sure. It has 1" slate (3 pieces). The felt is usable, but should be changed since it has to be removed for the move. The legs & rails have nicks but still look great. It can also use new pockets. I can buy & install new leather pockets for an additional $100.
Please email me tristan873@yahoo.com or call me 310-902-6819 if you are interested. I can send high res pics if you want. Thanks for looking. - Tristan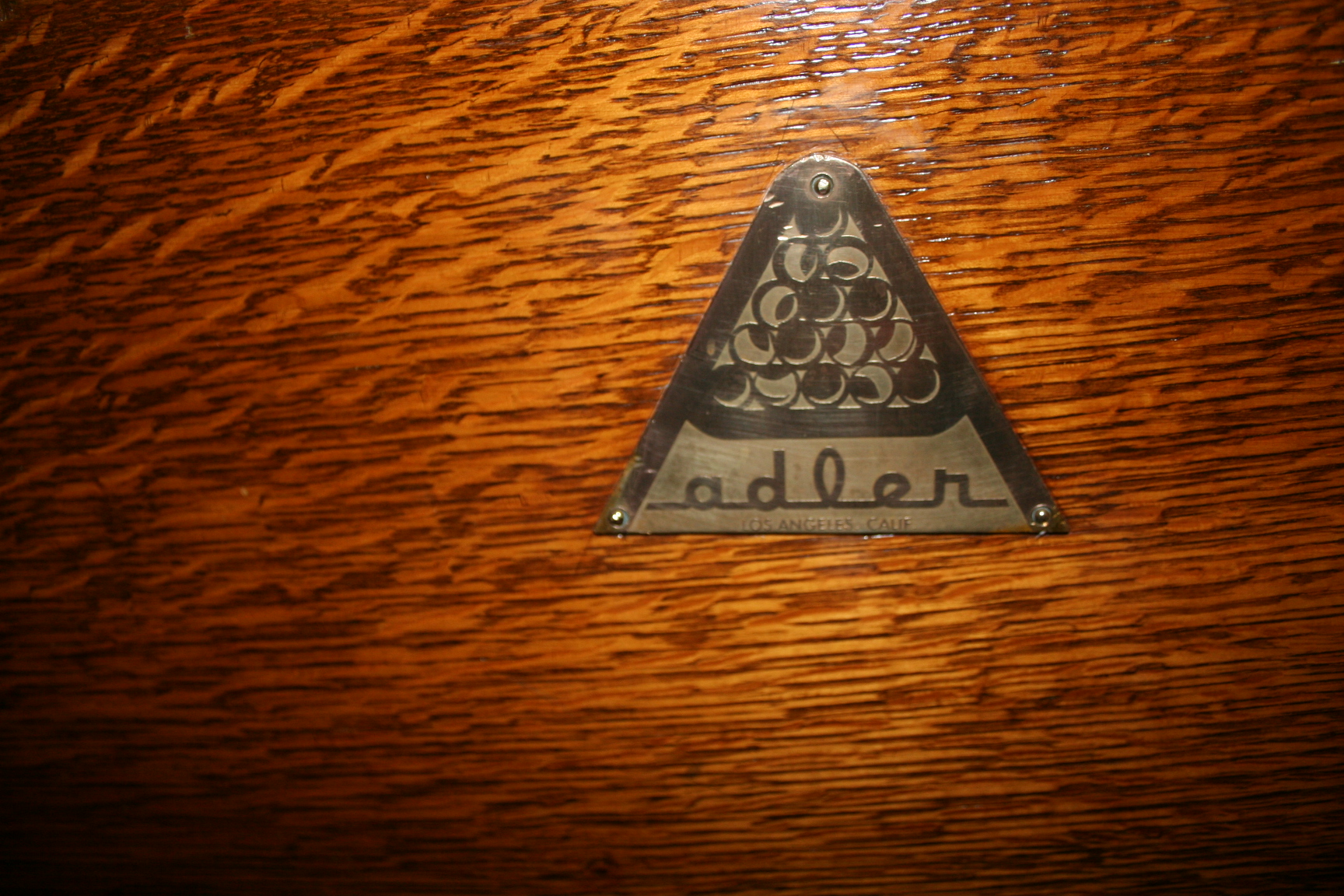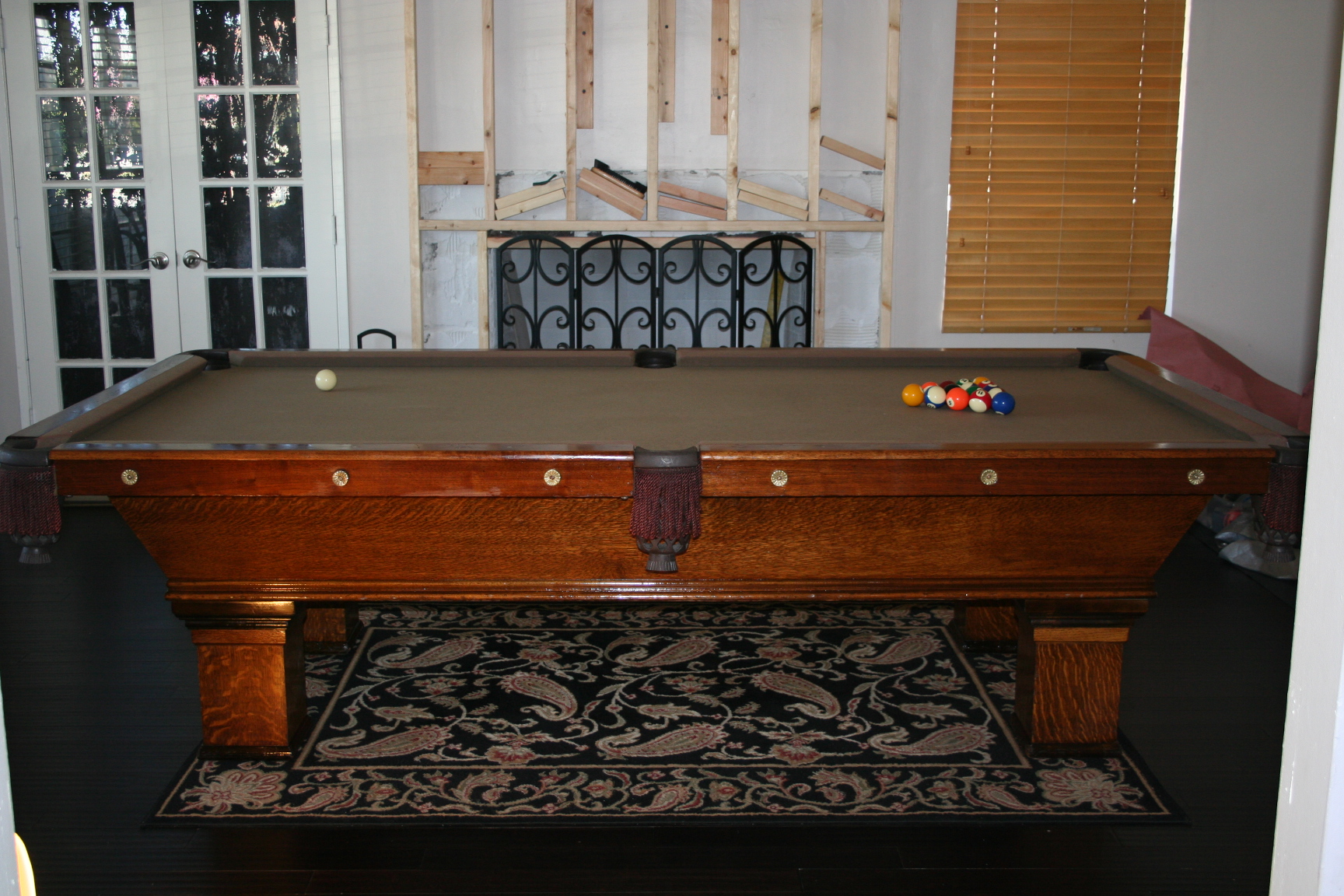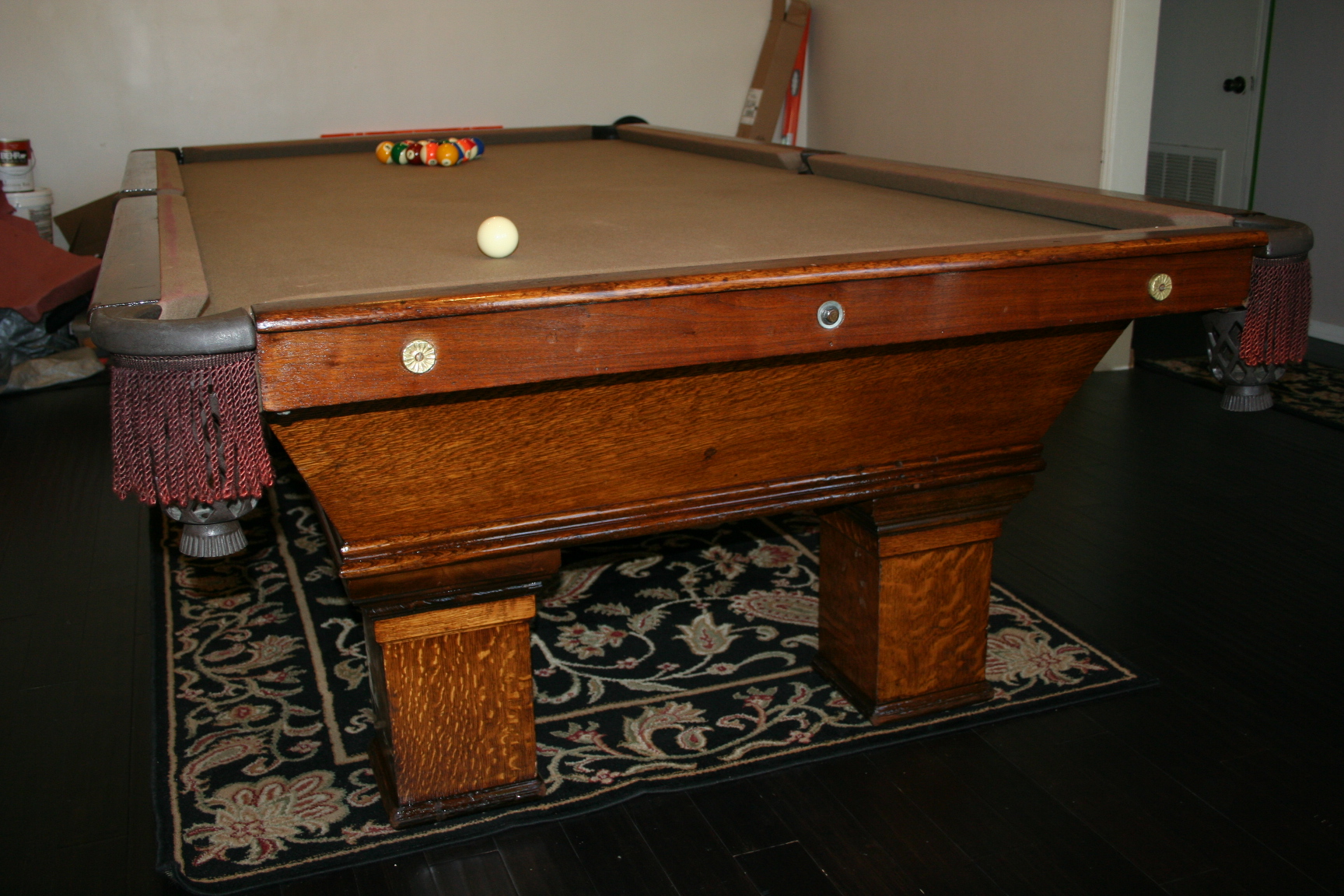 An error occurred on the server when processing the URL. Please contact the system administrator. If you are the system administrator please click
here
to find out more about this error.