9' Custom 2" Mahogany Pool Table For Sale
---
2/3/2008 2:27:01 PM
9' Custom 2" Mahogany Pool Table For Sale
Custom 9' pool table built in '97 value $12,000 plus all accessories.
It's 1" single slate, single piece rail, mother of pear inlay sites, solid 2" mahogany carved frame, hand carved legs, carved leather pockets, matching deluxe cue, ball & score rack with chalkboard & matching triangle, snooker & 8 ball balls, also free standing brass cue rack, 2 bridges, 7 cues.
It's in excellent shape. The cloth colour might not appeal to everyone as it is dusty rose.
I'm asking $6,900, open to reasonable offers - sue@scrippy.com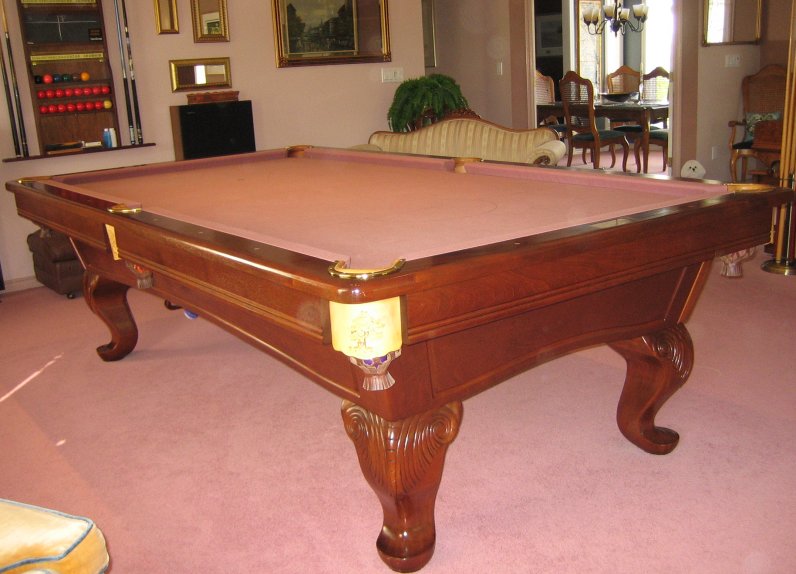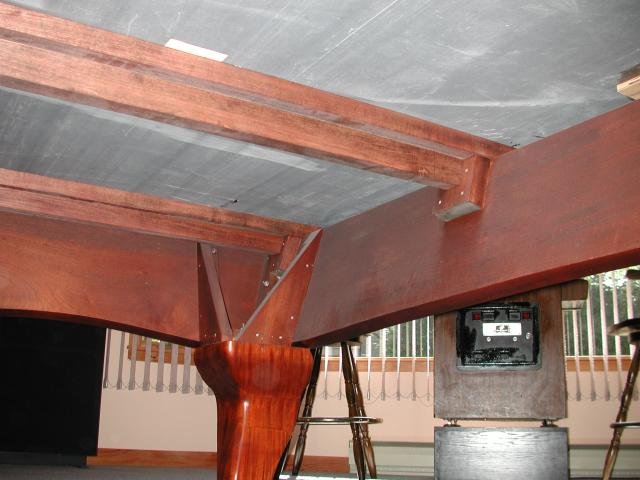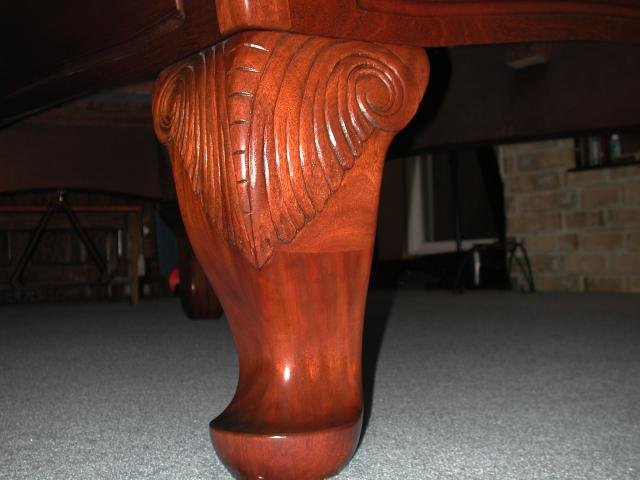 SuZaan
9' Custom 2" Mahogany Pool Table For Sale
Replies & Comments
---
guest on 2/3/2008 2:33:41 PM

That is a beautiful table, good luck on finding the right buyer. Ha ha, you are right about the cloth! Was it build with that color in order to match your carpet?

cuenut on 2/12/2008 1:00:15 PM
9' Custom 2" Mahogany Pool Table For Sale
Title: 9' Custom 2" Mahogany Pool Table For Sale
Author: SuZaan
Published: 2/3/2008 2:27:01 PM