7' Diamond Smart Table for Sale, Dallas, TX $3300
---
4/15/2015 2:35:43 PM
7' Diamond Smart Table for Sale, Dallas, TX $3300
I'm in North Dallas, Texas an I'm moving to Seattle.
Consequently, I'm listing my 7' Diamond Smart Table with coin drop box at $3300 or best offer. It has a scratch on the inside of a leg and a coin place-holder (for players to challenge the table) glued onto the rail by the previous owner. Otherwise it's in very good condition. I bought and added new slate and the Diamond multipoint leveling system. It also comes with themed cue stand, 6 house cues, two sets of numbered balls, extra practice balls, ball cleaners, Delta Rack, pocket reducers, a table cover, a pool themed clock, brushes, and cue balls. Red label, pockets/slate is NOT the pro cut.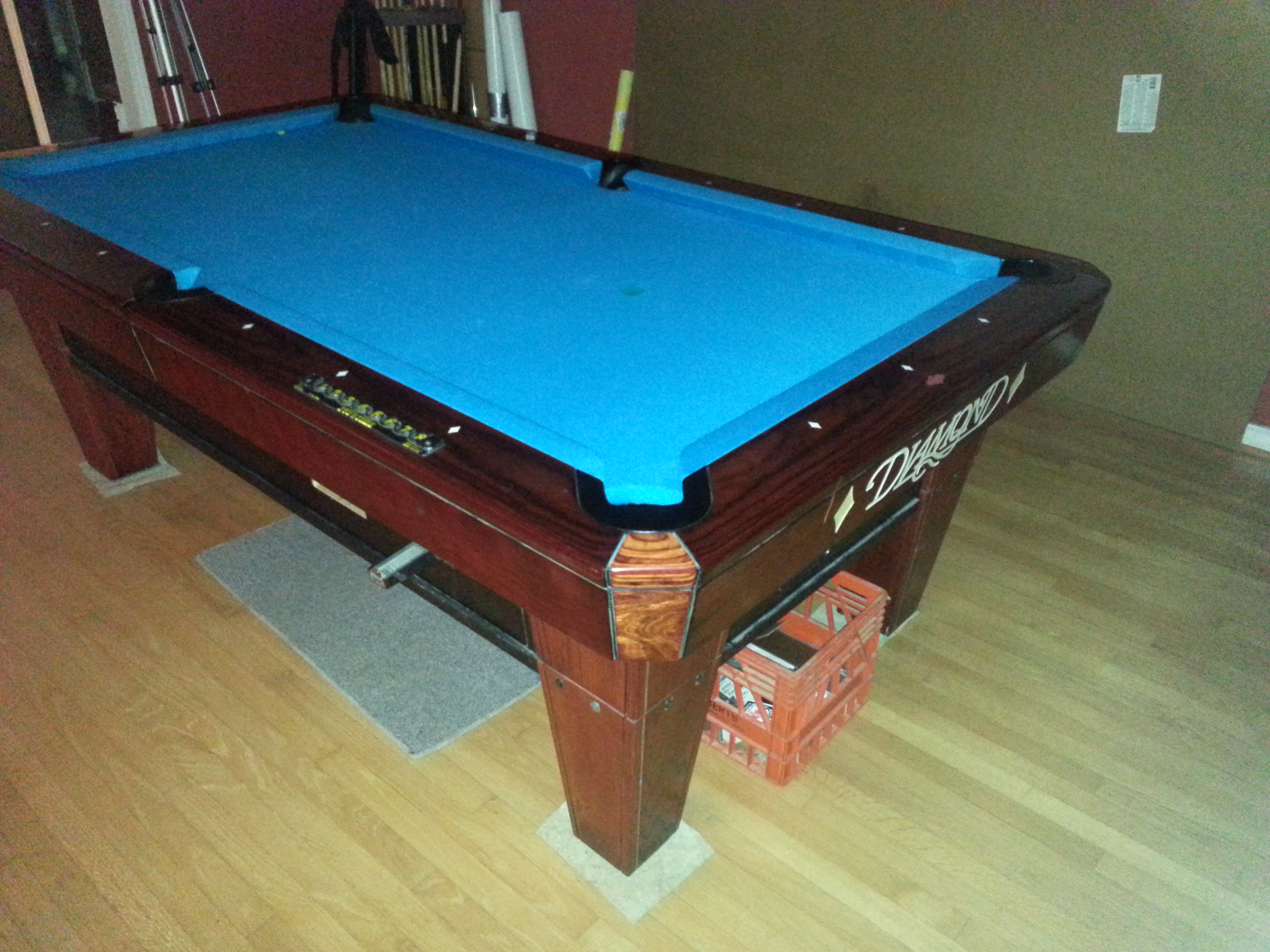 caedos
7' Diamond Smart Table for Sale, Dallas, TX $3300
Replies & Comments
---
Chancey Sherman on 3/29/2021 5:17:17 AM

What's your bottom dollar on the 7' Diamond pool table?
7' Diamond Smart Table for Sale, Dallas, TX $3300
Title: 7' Diamond Smart Table for Sale, Dallas, TX $3300
Author: caedos
Published: 4/15/2015 2:35:43 PM